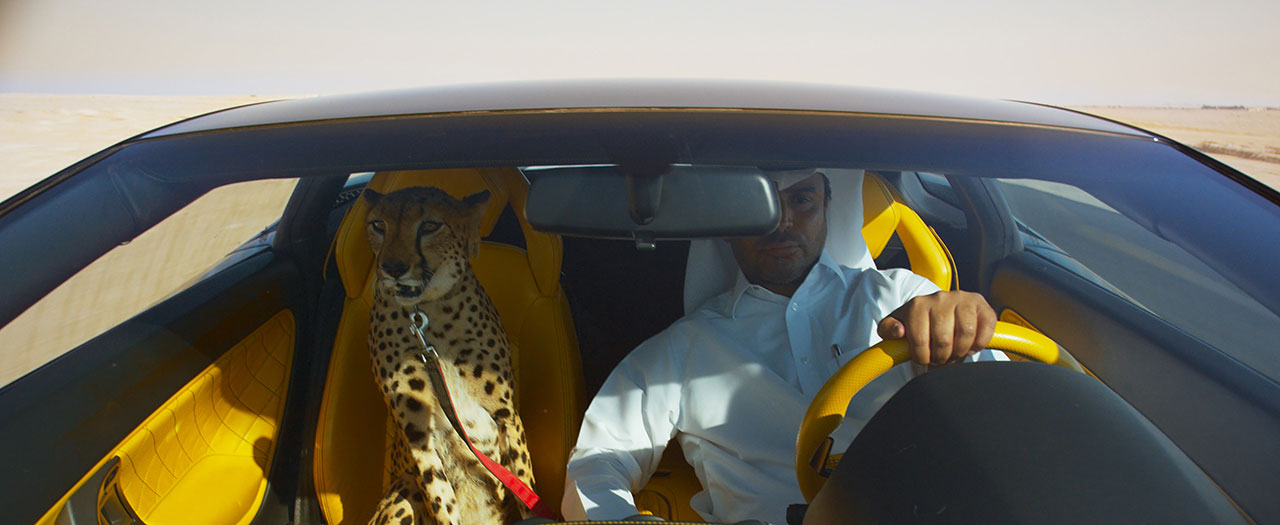 An exquisite travelogue showcasing a super-rich Arabian falconry tournament, complete with spectacular aerial footage shot by the birds themselves. Winner of the Special Jury Prize at Locarno Film Festival.
Visual artist Yuri Ancarani's stunning documentary takes us into the playground of the astronomically wealthy, following the journey of a group of Qatar billionaires – who travel on gold-plated motorcycles and in Lamborghinis with pet cheetahs – as they make their way to a falconry tournament on the Arabian Peninsula.
With its dreamy, cinematic visuals, The Challenge offers an incredible glimpse into a hyperreal world, where an ancient sport mixes with impossible decadence: falcons can cost up to $24000 each and travel in private jets! Most extraordinary is the footage shot by cameras attached to the one of the birds, offering us a breathtaking aerial perspective on this strange event.
'A magnificent and unsettling film that tests the limits of what we commonly call 'reality'.' – Cineuropa