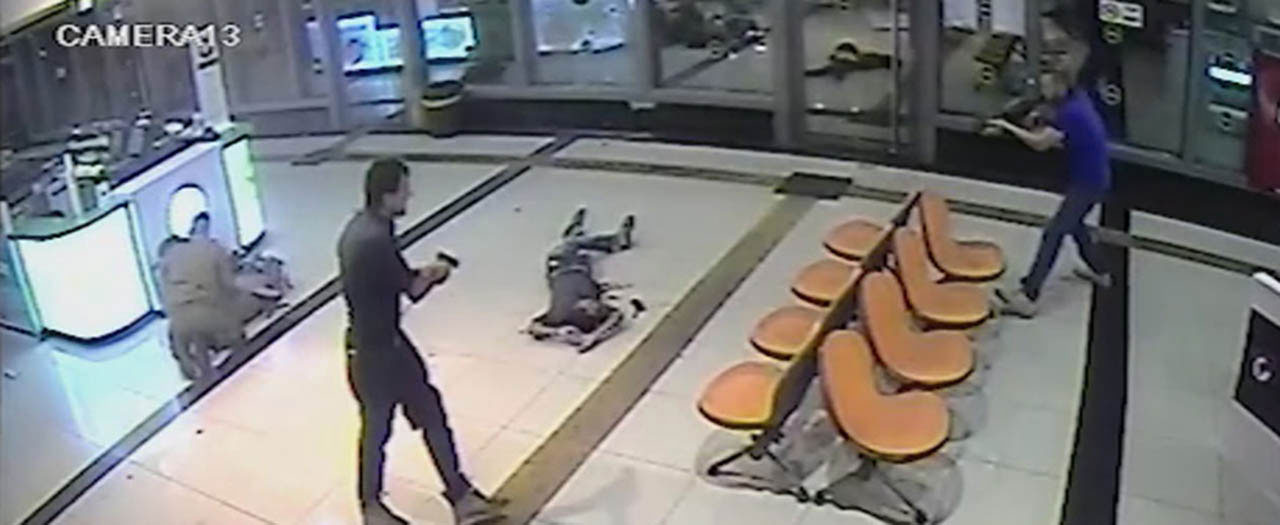 A tense and tragic, minute-by-minute account of mistaken identity and mob justice produced by the teams behind The Hurt Locker and Zero Dark Thirty.
On 18 October 2015, an armed terrorist entered the Beersheba bus terminal in Southern Israel. Within minutes, a soldier named Omri Levy was dead, and a second tragedy was about to unfold, as an angry mob turned their attention to the figure they believed responsible.
This taut, tense documentary presents a detailed and graphic account of these horrific events, incorporating security video, mobile phone footage and the testimonies of those who were there. Clever use of CCTV footage allows us to carefully follow the journeys of each of the people involved, tracking them throughout the terminal as the events unfold. What actually happened in those key moments? Can we trust the evidence in front of our faces?
Produced by Alma Ha'rel (LoveTrue, MIFF 2016; Bombay Beach), Mark Boal (Oscar-winning screenwriter of The Hurt Locker) and Megan Ellison (Oscar-nominated producer of Zero Dark Thirty), this suspenseful and compelling film picked up the Best Mid-Length Documentary awards from both the HotDocs Festival and International Documentary Filmfestival Amsterdam.
'You'll want to rewatch this film as soon as you can.' – NonFics
Contains archival footage of real killings.