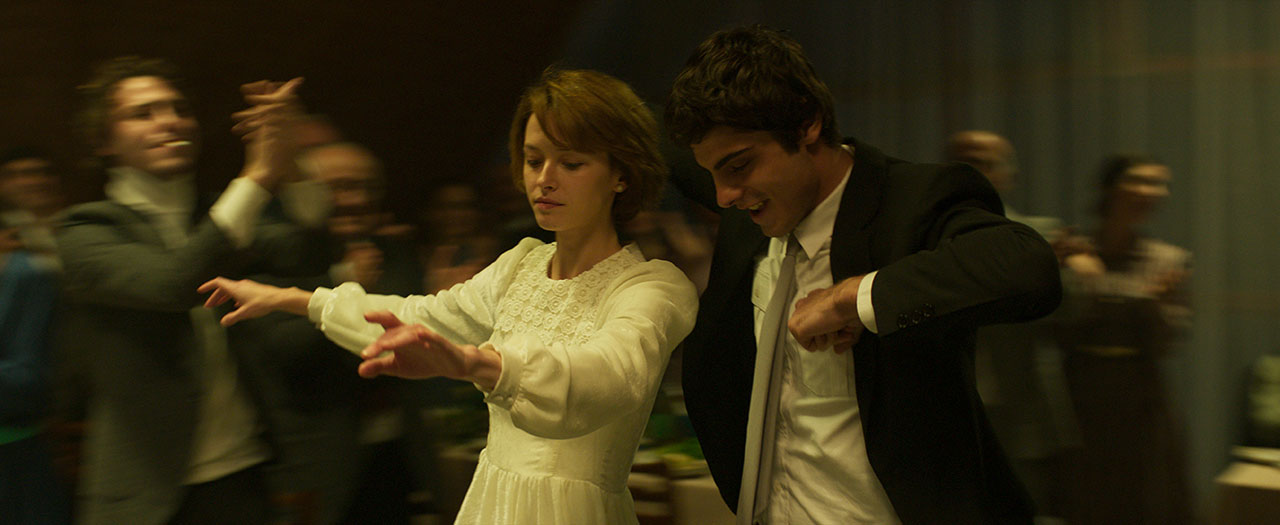 'A welcome rush of adrenaline, Georgian director Rezo Gigineishvili's period hijacking drama Hostages combines arthouse sensitivities, historical gravitas and good ol' action setpieces to highly satisfying results.' – The Film Stage
Set in the Georgian Soviet Socialist Republic in 1983, at the height of the Cold War, rising auteur Rezo Gigineishvili's film revisits the story of a group of young dissidents – many from privileged professional backgrounds – who decide to hijack a flight at gunpoint and force the plane to land in Turkey.
Mixing bracing drama and white-knuckle action, Gigineishvili takes us back to a heady, fraught time where the desire for freedom and the promise of Western culture drove young idealists from the repression of communist rule, recreating the tragic events while resisting the urge to pass moral judgement. The result is a rare combination of arthouse craft and riveting thriller.
'It's a breathlessly tense piece of work, which suggests that Gigineishvili is developing into a talent to watch.' – Screen Daily