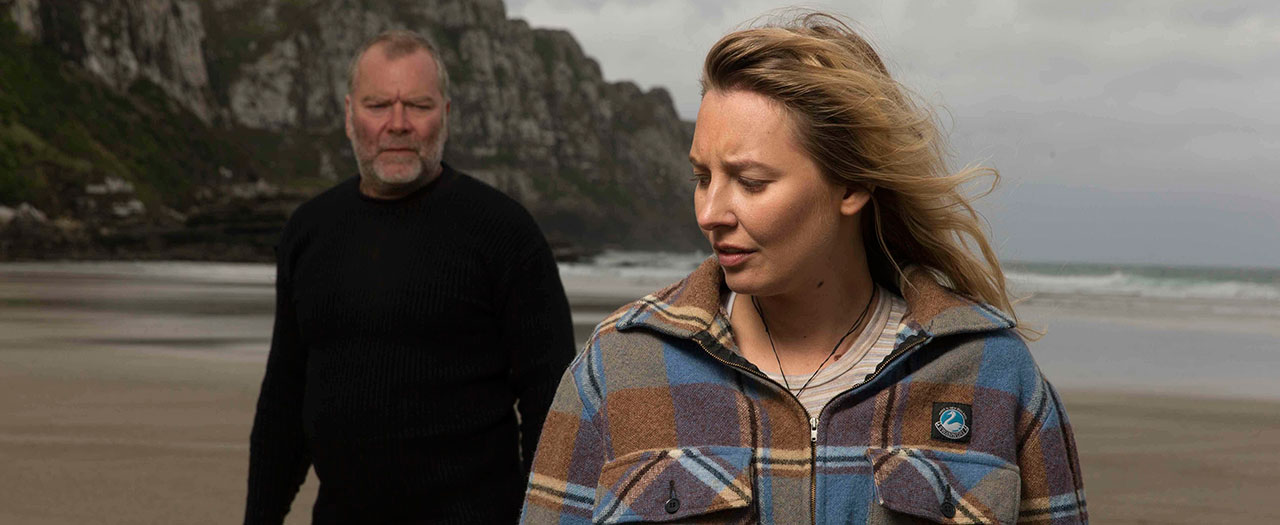 A remote sub-antarctic island becomes the setting for all-out psychological warfare in Nic Gorman's masterfully controlled journey into the dark crevices of the human psyche.
On a lonely and forbidding island deep in the Antarctic Ocean, husband-and-wife team Glenn (Mark Mitchinson, the last two Hobbit films) and Sarah (Sophie Henderson, a MIFF guest in 2014 with Fantail) have been given the job of restoring the landscape to a pre-human state. But the precarious balance they've fought so hard to achieve is thrown off when a new conservationist arrives, bringing with him dangerous ideas, and an even more dangerous secret.
A riveting psychological thriller, Human Traces is the intriguing feature film debut from NZ young gun Nic Gorman. Shot against a breathtaking New Zealand coastline, it's a film of slow reveals and unexpected twists, where three characters and their three very different perspectives showcase the precarity of the human condition in all its fear, uncertainty and wrath.
Director Nic Gorman, Producer Nadia Maxwell and Lead Actors Sophie Henderson and Mark Mitchinson will be at both sessions to introduce the film and take part in a post-screening Q&A.