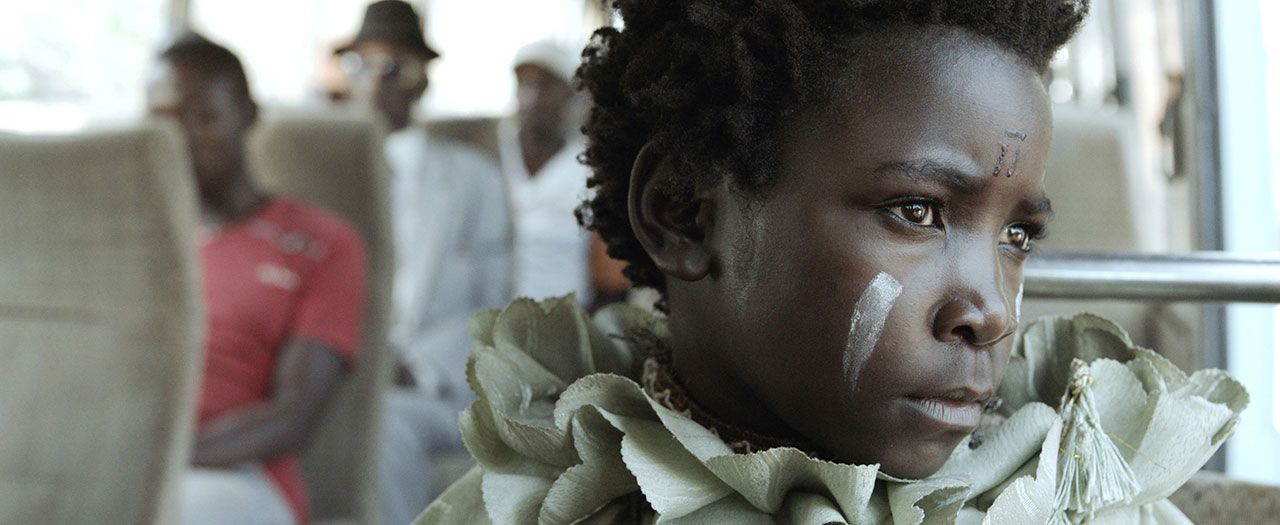 A satirical and witty witches' brew of superstition and scapegoating, straight from Cannes Directors' Fortnight.
If you're female in Zambia, even witnessing another's bad luck can be cause for condemnation. For nine-year-old Shula, it means being branded a witch, sent to a camp and given two options: she can accept her new label and live the rest of her life tethered to a white ribbon, or get turned into a goat if she seeks justice and freedom.
Inspired by real-life rural witch camps in Africa, Rungano Nyoni makes the leap from BAFTA-nominated short filmmaker to assured feature writer/director with a funny, eye-opening effort. Never following the expected path, her full-length debut both exposes and finds the utter absurdity in an archaic practice that continues to subjugate women, as captured in lyrical detail by cinematographer David Gallego (Embrace of the Serpent).
'It's rare and exhilarating that a new filmmaker arrives on the scene so sure of herself and so willing to take bold, counter-intuitive chances.' – Variety