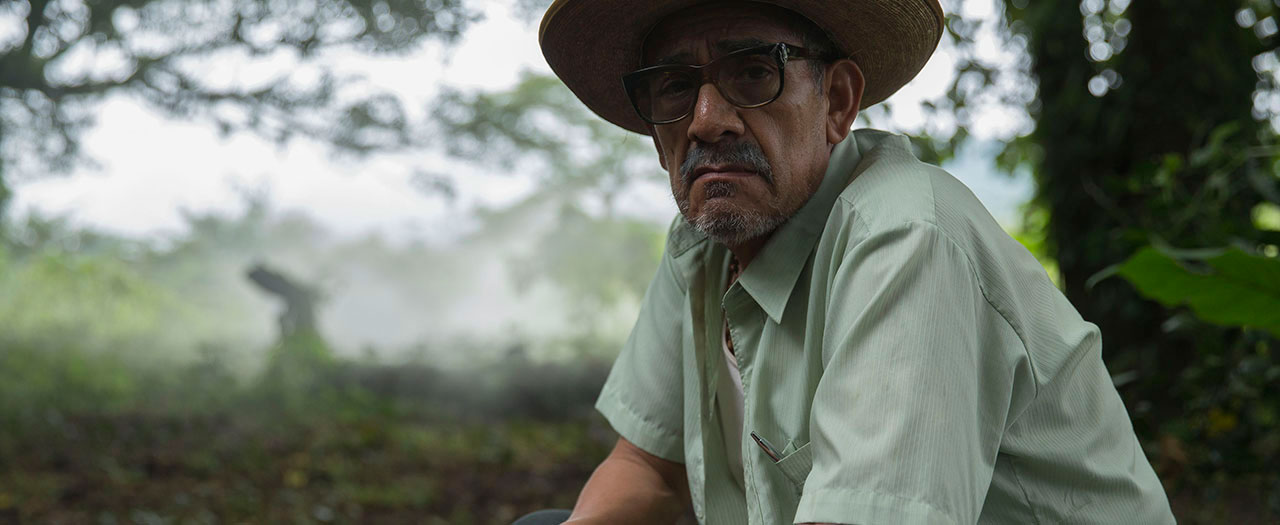 An Audience Award winner at Sundance, this fable of a linguist's quest to save a dying language is a gorgeous contemplation of love, time, memory and mortality.
Following the death of elderly Mexican villager Jacinta, only two speakers of her region's indigenous language remain: the feuding Evaristo and Isauro, and neither man has spoken to the other in 50 years. But when visiting linguist Martín seeks their assistance with recording their shared tongue, they're forced to revisit the events that pushed the former close friends apart.
Director Ernesto Contreras doesn't simply immerse audiences in an expressive exploration of the impact of language; he creates his own vocabulary, literally making up his own dialect – dubbed Zikril – to suit his moving, multi-layered rumination on the way that verbal communication shapes humanity. The Mexican filmmaker weaves a dense narrative brimming with poetry of both the visual and spoken kind, and matches the film's haunting spiritual and ethnographic musings with a tender but searching heart.
Winner of the World Cinema (Dramatic) Audience Award at the 2017 Sundance Film Festival.
'Feeling like a Guillermo del Toro film in particular, it's thrilling to see such an original, mature story seek to fill its big heart with poetry.' — RogerEbert.com