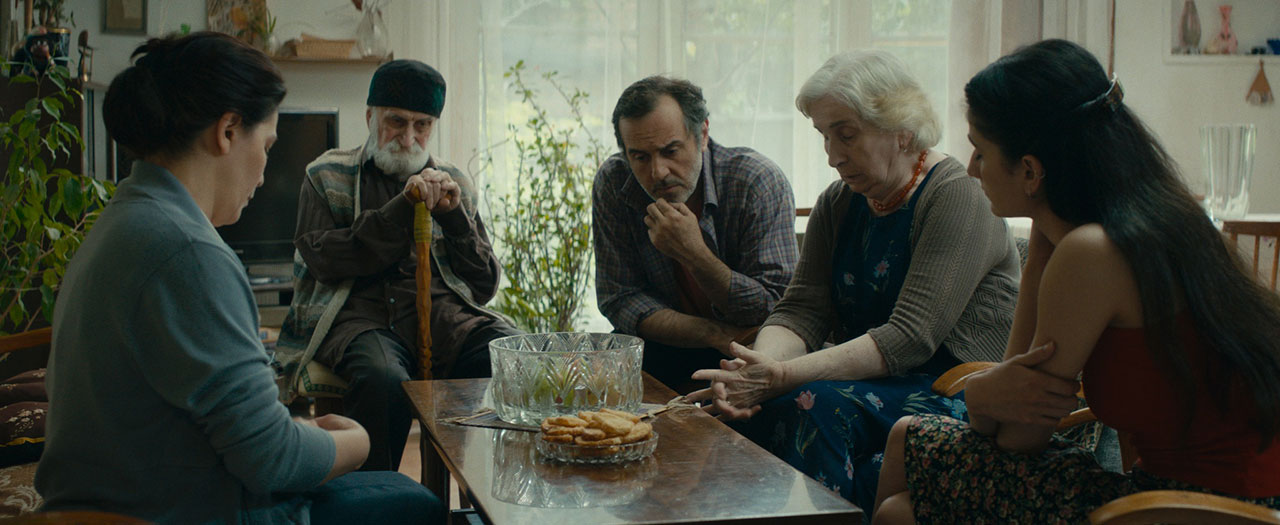 'A female liberation story set in Tbilisi, Georgia, and in a sardonically funny, touching key. Directors Nana Ekvtimishvili and Simon Gross could choreograph a ballet, but, lucky us, they're filmmakers.' – New York Times
At 52, Georgian matriarch Manana (an incredible performance by Ia Shugliashvili) has had enough of the tiny, cramped apartment she shares with her husband, her adult kids, and her ageing parents. Inexplicably, she suddenly ups and leaves for a new life of her own, setting out for new digs and a chance at rejuvenation in middle age.
The second feature from Georgian directing team Nana & Simon, whose 90s coming-of-age tale In Bloom wowed MIFF 2013, My Happy Family is by turns funny, melancholy and emotionally perceptive, a beautifully realised piece of filmmaking about family and the ties that bind us together.
'It is life itself, in all its messiness and horror and glory.' – Village Voice