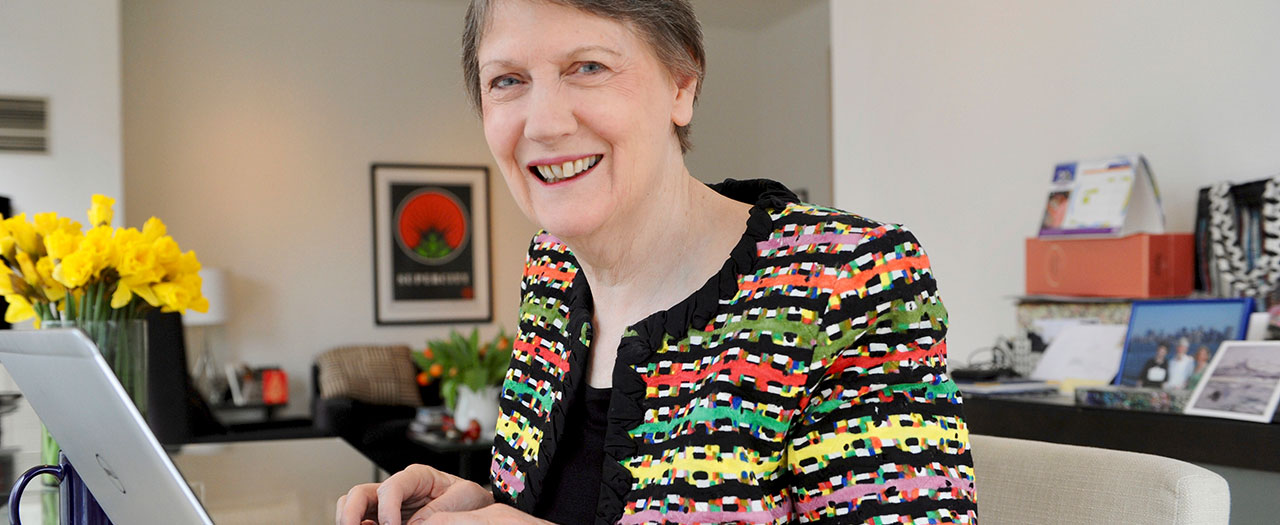 First, Helen Clark became New Zealand's first elected female prime minister. Next, she endeavoured to become the first female Secretary-General in the United Nations' 72-year history.
Shattering the glass ceiling isn't a dream for the girl who grew up on a sheep farm – it's something she's done several times, and keeps working to achieve again. A crusader for equality, she leads by example. After jumping from New Zealand's top job to the head of the UN Development Program, setting her sights on the world body's highest-ranking position is the natural next step.
Filmmaker Gaylene Preston (Home by Christmas, MIFF 2010; Perfect Strangers, MIFF 2003; War Stories, MIFF 1995) charts the quest that follows; but with the outcome of Clark's bid now a matter of history, the documentary that results isn't a standard political chronicle. Recognising her achievements as well as the barriers all women still face, My Year with Helen offers an inspiring life story, an insight into the inner workings of the UN, and a portrait of perseverance.
'A moving, revealing, documentary ... a compelling argument for change.' – Flicks.co.nz