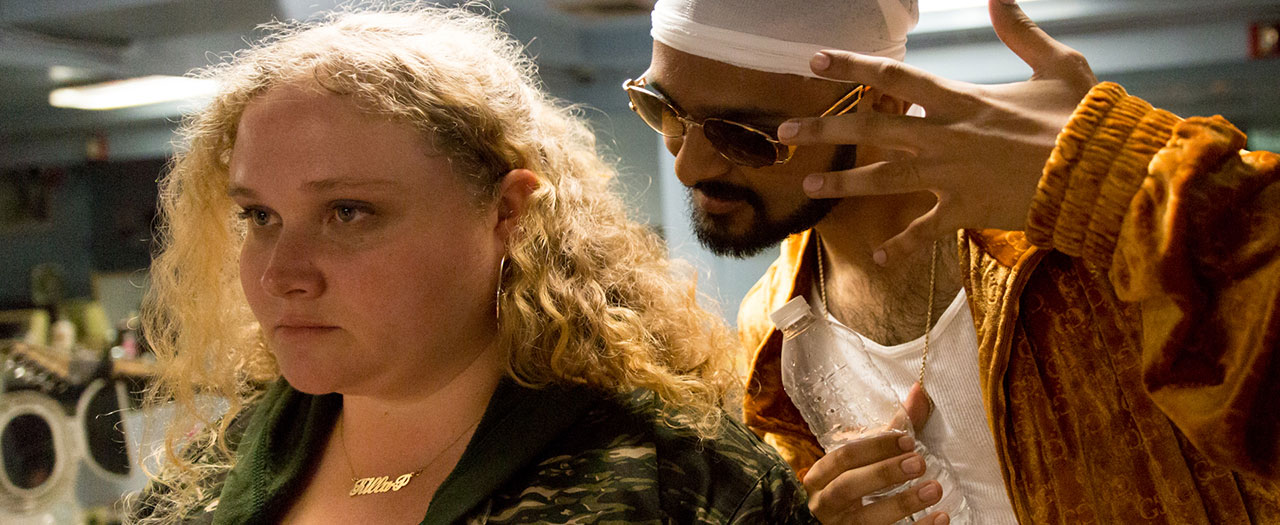 Aussie newcomer Danielle Macdonald creates cinema's freshest rap icon in this triumphant Sundance tale of how music can give a nobody a voice.
Those who live hard must dream harder. Patricia Dombrowski (a breakout performance by Danielle Macdonald) grinds out her nights at a dive bar in New Jersey. But her alter ego grinds harder as aspiring rapper Patti Cake$.
It's a tough road for the boisterous rhymer, grappling with her ex-singer/current-boozer mother (underground theatre great Bridget Everett) and ailing grandma (Cathy Moriarty of Raging Bull in a deliciously cranky performance). Only streetside rap battles set her soul alight. When she and offsider Jheri (Siddharth Dhananjay) encounter mysterious goth-metaller Basterd (Mamoudou Athie), they might've just discovered the secret weapon.
Director (and writer of all the original music in Patti Cake$) Geremy Jasper cut his teeth on MTV Award-nominated music videos for Selena Gomez and Florence + The Machine and inspires with his debut feature, which was beloved by critics and audiences alike at Sundance and Cannes, where it closed out the Director's Fortnight.
'The best hip-hop movie since Hustle & Flow … Danielle Macdonald is a sensation.' – IndieWire