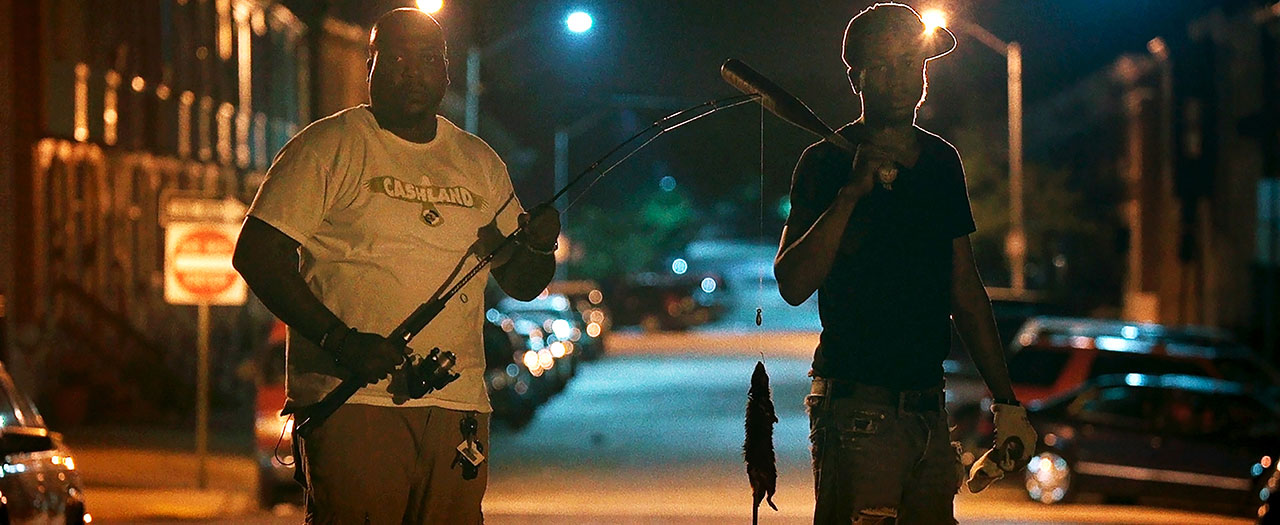 If a society can be judged by the way it treats its least-powerful citizens, what can we learn from its vermin? Rat Film examines our culture from the point of view of the humble brown rat living in the city of Baltimore.
Rodents thrive in the poorest of urban environments, and as they fight for survival dedicated rodent hunters take to the streets armed with baseball bats and fishing wire, taking pleasure from the hunt. In this microcosm, we uncover the reality of class divisions and racial segregation plaguing our society.
Director Theo Anthony started work on the film by accident: he returned home to find a rat trapped in his rubbish bin. He immediately began filming it, and that footage forms key component of this documentary. Anthony, who is mentored by legendary filmmaker Werner Herzog and was named one of Filmmaker Magazine's 25 New Faces of Independent Film in 2015, has created a compelling film of urgency and metaphor, one that IndieWire called one of the ten best undistributed films of 2016.
'It's one of the most extraordinary, visionary inspirations in recent cinema.' – The New Yorker
Contains images of animal cruelty.