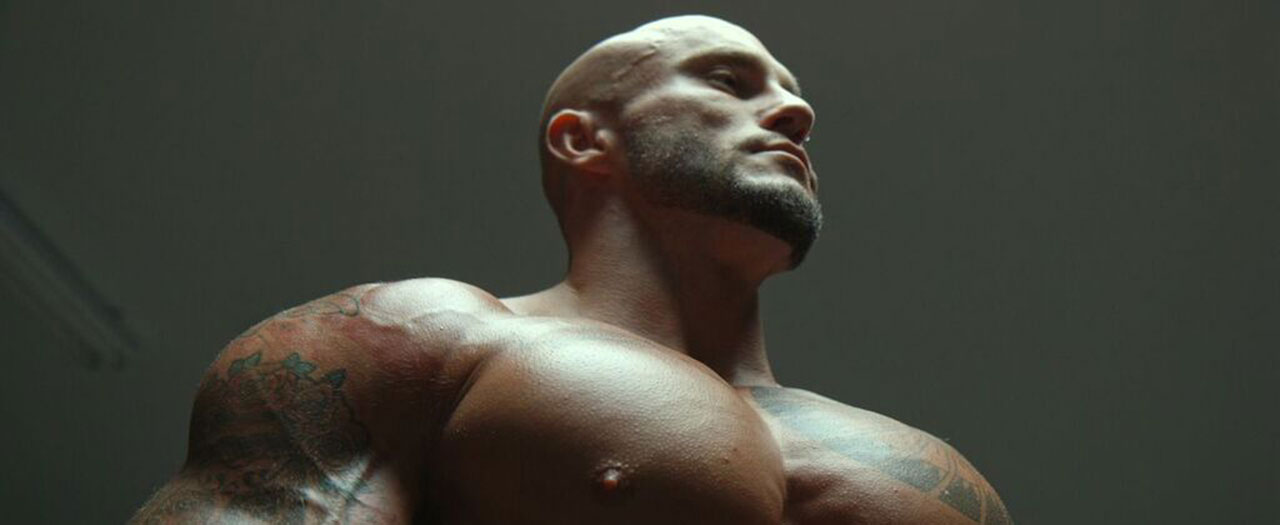 Denis Côté's exploration of the daily lives of six men consumed by their passions: performance, discipline and overcoming the body's constraints.
Jean-François, Ronald, Alexis, Cédric, Benoit and Maxim are modern-day gladiators. The group includes high-level bodybuilders, a strongman and an ex-champion turned trainer. As they prepare for future competitions, they follow extreme diets and slave away at the gym. Each man pursues his own personal goals, but all share the same obsession: overcoming the limits of their bodies.
A Skin So Soft is a journey into the regimented lives of these often-misunderstood men, led by MIFF regular Denis Côté. Like his earlier Bestiaire (MIFF 2012) or Joy of Man's Desiring (MIFF 2014), it's an impressionistic hybrid documentary that remains at an observational distance from its subjects, allowing the men to speak, or perform, for themselves. Pumping Iron for the arthouse set, A Skin So Soft is pure Côté: insightful, amusing, poetic and humane, and always entertaining.