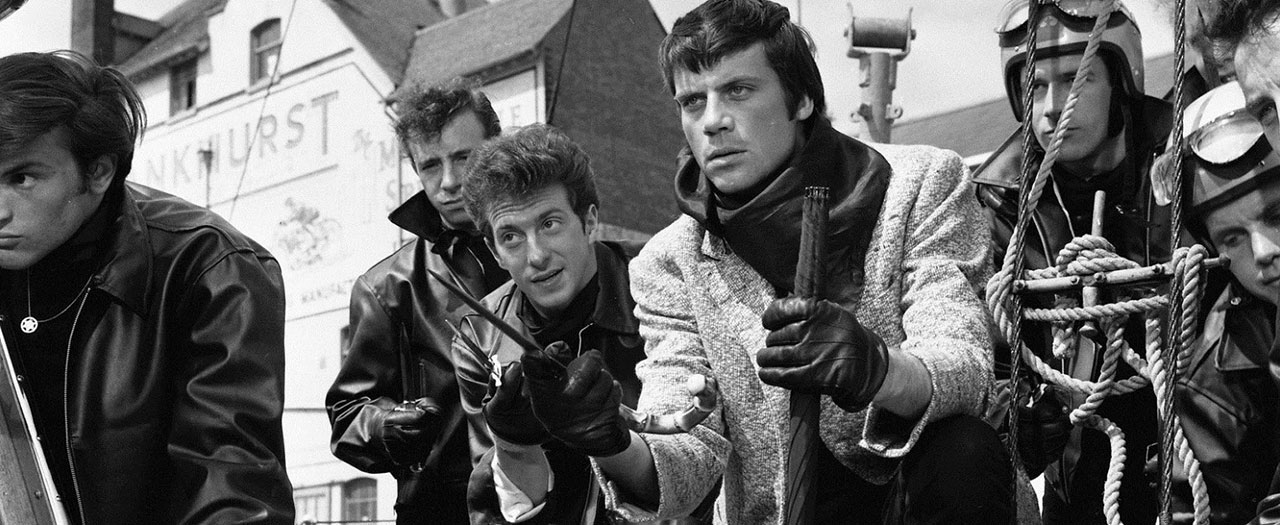 Atomic age paranoia meets Teddy Boy hysteria in UK legend Joseph Losey's chilling 1963 vision of wayward youth, mad geniuses and the terrifying charisma of a young Oliver Reed.
In the crumbling seaside town of Weymouth, American tourist Simon is brutally beaten by a motorcycle gang after he tries to pick up the sister of their leader – played with chilling malevolence by Oliver Reed. But when Simon encounters the girl once again, this time fleeing her tyrannical brother, they find themselves taking shelter in a nearby military base where nothing is as it seems, and a dark new future for humanity is coming to life.
Joseph Losey was not a director known for his science-fiction sensibilities, yet in These are the Damned (aka The Damned) he created what is now seen as one of the greatest works of British sci-fi ever made. Shown here in its full-length, fully restored glory, Losey's film is a jangling, hallucinatory tour of 1960s anxiety that even today packs a delightfully subversive punch.
'Chillingly effective … a strong comment about the nuclear age—while arrestingly demonstrating just how much a gifted filmmaker can accomplish with limited means.' – New York Times