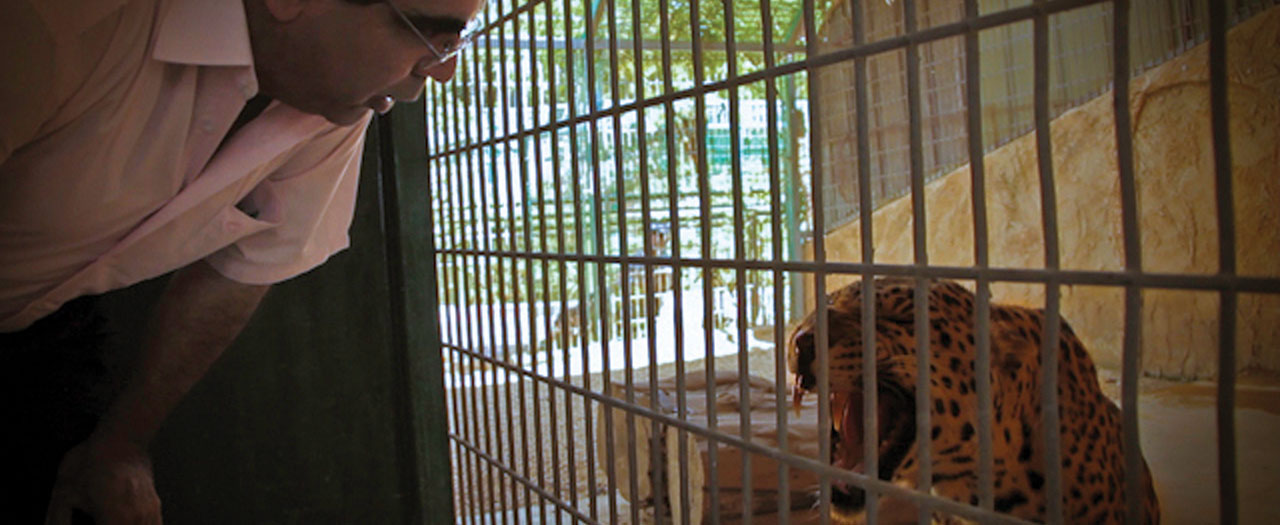 The only zoo in the Occupied Territories lost many of its animals in the last intifada; now its cheerfully determined vet is on a mission to see giraffes return to Palestine.
Veterinarian and taxidermist Dr Sami Khadr has an understated but undeniable sense of humour, even in the face of a seemingly insurmountable problem: he needs to convince the burghers of the European Association of Zoos and Aquaria (EAZA) that his little animal park in the confined, walled-off city of Qalqilya, on the contested Israeli–West Bank border, is fit for the world's tallest mammal!
Beloved by locals as an oasis of respite in a political (and sometimes literal) minefield, this unexpected zoo and natural history museum is a symbol of hope and cooperation that has survived years of mayhem and deprivation. But to house a giraffe, it will need to become so much more. With a light touch and an eye for the droll, Dutch documentarian Marco de Stefanis charts Dr Sami's journey through the bureaucracy and barriers as he tries to meet the EAZA's minimum standards, but with limited finances, untrained staff and a war-ravaged locale, he's got his work cut out for him.
As a portrait of an ordinary man in an extraordinary situation, Waiting for Giraffes is charming; as a real-life allegory of the Israeli–Palestinian predicament, it's unique.