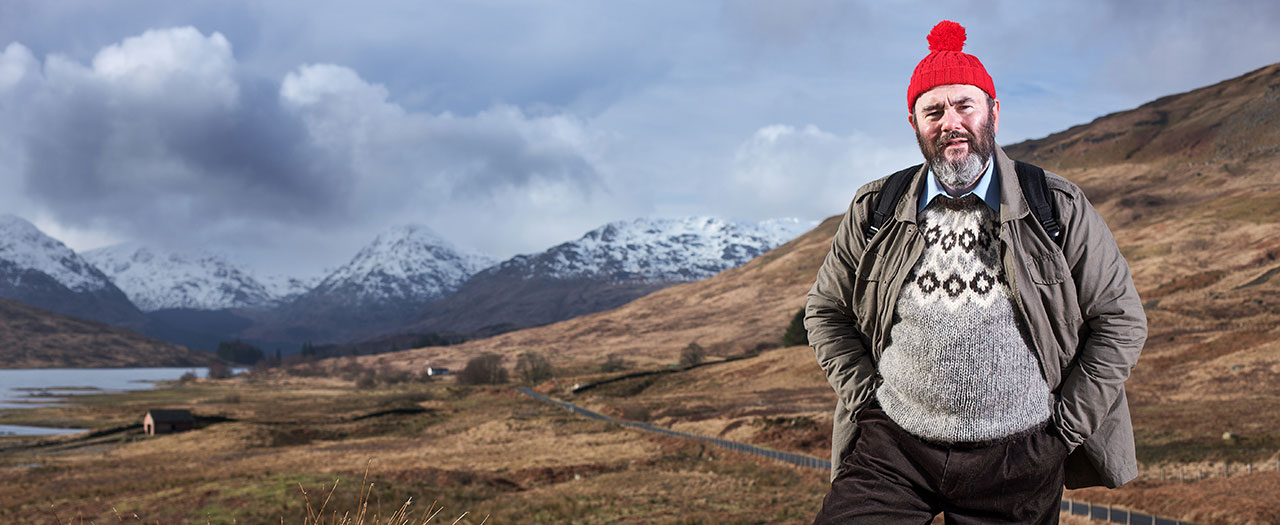 'Arab Strap's Aidan Moffat tours Scotland in … an infectiously entertaining, lyrical folk odyssey that reveals something unexpectedly profound about culture, language and storytelling.' – Little White Lies
After a trailblazing career that helped define the sound of modern indie rock, Aidan Moffat has become newly obsessed with his Scottish musical heritage. Touring the country in search of traditional folk songs, Moffat delights in updating them for the modern age, transforming ballads of bonnie lasses and windswept seas into tales of beer-swilling barnies and no-good neds. But when a fiery old folk singer named Sheila Stewart confronts him about his disrespect for his own culture, Moffat is forced to see these songs anew.
An irreverent, high-spirited musical travelogue that evolves into something deeper, Where You're Meant to Be is a glorious testament to the richness and fire of Celtic song, and the importance of the stories we tell. A captivating collaboration between director Paul Fegan and the irascible Moffat, the film has one true star: the larger-than-life Stewart, who brings a musical tradition to vivid, roaring life.
'With its mix of dark melancholy and bawdy humour, its grime and its visual magnificence, Where You're Meant to Be feels like a celebration of the real Scotland, in all its messy, joyful chaos, as sincere and authentic as Moffat's contemporary versions of Stewart's age-old songs.' – The Arts Desk