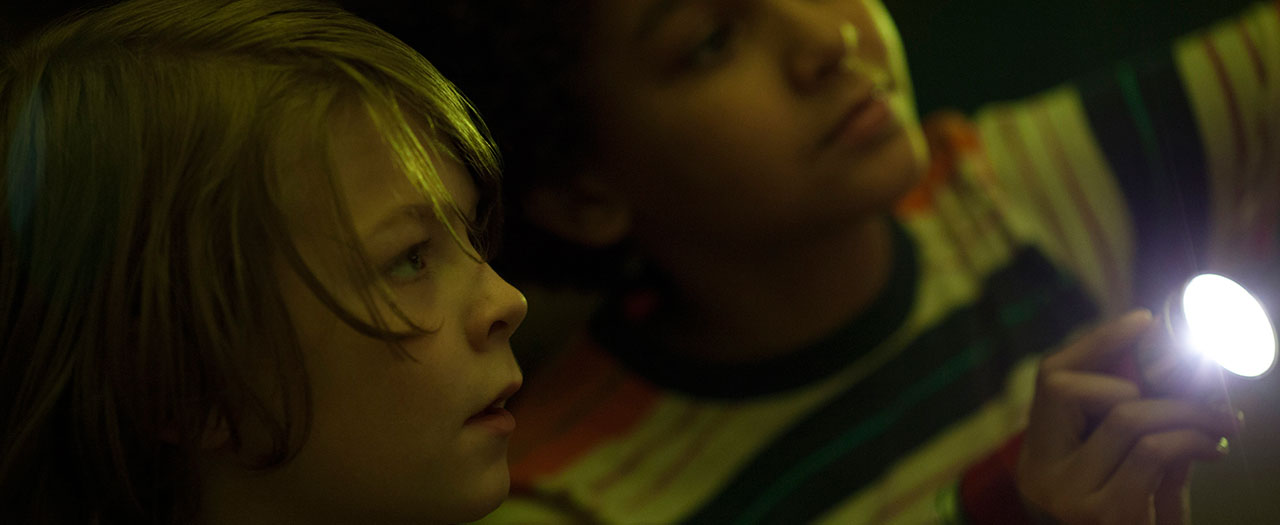 Julianne Moore reunites with Todd Haynes in this intoxicating, visually ravishing adaptation of Hugo writer Brian Selznick's illustrated tale of two deaf runaways and the glimmering, redemptive magic of cinema.
Fifty years apart, two hard-of-hearing 12-year-olds, Ben and Rose, wrestle with a world not made for them. For Ben, in 1977, the loss of his mother leads him on a quest to discover the true identity of his father, while Rose, in 1927, is dealing with her own domineering father, an emotionally distant figure who pushes her into the refuge of silent film. But when they each choose to leave for the dreamlands of New York, their separate stories will become powerfully and inextricably entwined.
Indie darling Todd Haynes returns to the screen with the enchanting and magical Wonderstruck. Joining Moore are Michelle Williams and hearing-impaired newcomer Millicent Simmonds in a remarkable turn as the headstrong Rose, ensuring that Wonderstruck casts a glittering spell of sound, image and silence that lingers until well after its last mystery has been unlocked.
'Extraordinary … Wonderstruck embraces so many shimmery, evanescent ideas, it's a marvel that any one picture can hold them.' – TIME
Please note: This is an Open Captioned screening of the film. Captions will display on the screen for Deaf and hard-of-hearing audience members.