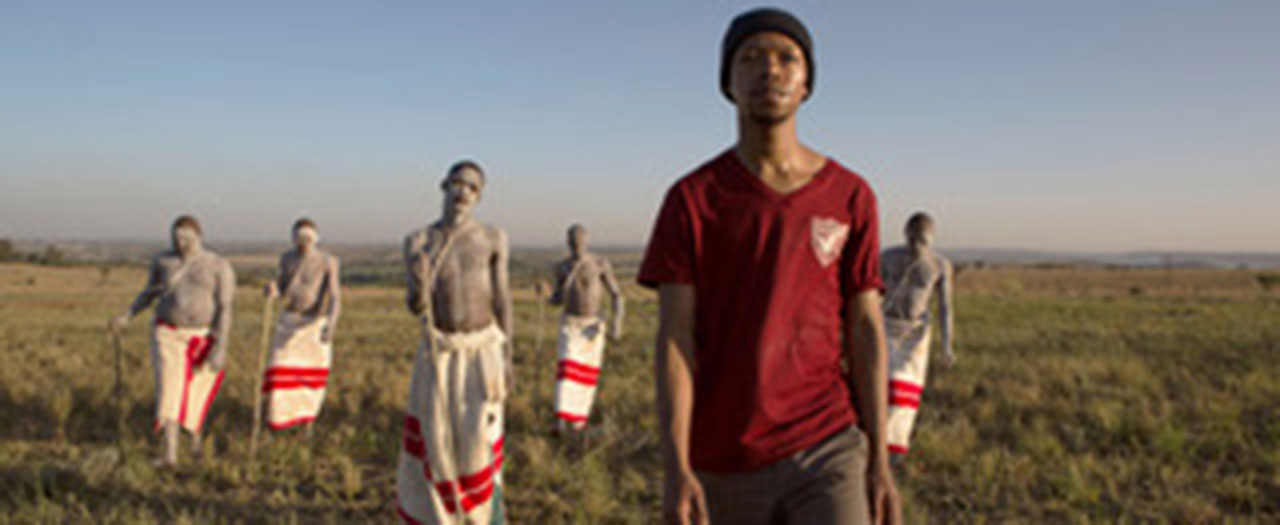 Same-sex attraction and cultural tradition meet head-on in this taboo-breaking South African film.
Every year, groups of teenage boys of the Xhosa people are taken into the wilderness to undergo ukwaluka, a circumcision ritual designed to mark their passage from childhood to the adult world. For Xolani, a factory worker hired to mentor one of the boys, it's an opportunity to resume his furtive sexual relationship with hyper-masculine fellow caregiver Vija. When his young charge discovers their secret, Xolani is forced to make a choice: to accept who he is, or to venture deeper into the performative violence expected of him.
Featuring a cast of non-professionals from the Xhosa community, the directorial debut of filmmaker John Trengove has been the subject of fierce debate in South Africa. Its frank depiction of a controversial practice offers a compelling insight into the clash between modernity and tradition, and between queerness and heteronormative masculinity.
'A sensitive, at times harrowing, exploration of conflicting notions of masculinity … the strong performances are fueled by the wild beauty of the rural setting.' – Hollywood Reporter