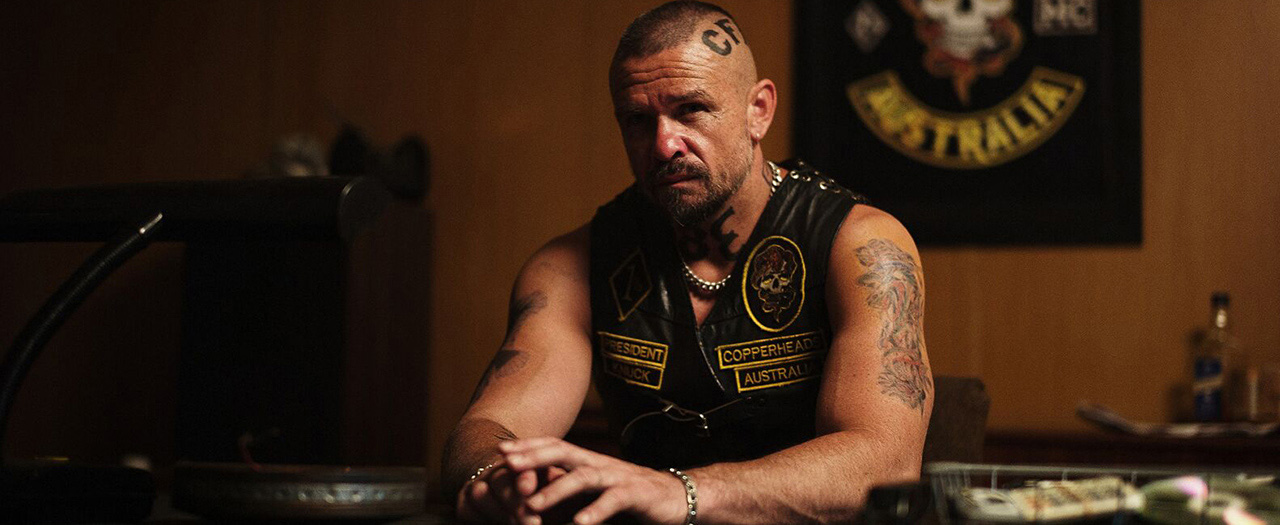 An international hit from Toronto to Fantastic Fest to London, Australia's answer to Sons of Anarchy sends Ryan Corr, Abbey Lee and Aaron Pedersen into a brutal bikie turf war.
For three years, Paddo has led the charge at the Copperheads Motorcycle Club while gang president Knuck serves time. He's on the cusp of taking the crew in a new direction, but his just-released leader isn't keen on change. Then Paddo's brother begins stirring up trouble with a rival club head, jeopardising everyone's future.
Making his feature debut with a blistering underworld tale, director Stephen McCallum serves up a gritty exploration of brotherhood and betrayal that takes its cues from Shakespeare. Scripted by and co-starring Matt Nable, it's as vibrant as it is violent, offering a powerhouse showcase of local talent complete with a film-stealing turn by rising star Lee.
"A lean, mean, well-oiled genre machine … 1% is a gloriously rendered and assured debut feature" – FilmInk
---
The session on Tuesday 14 August will screen with open captions to assist patrons who are Deaf or hard of hearing.