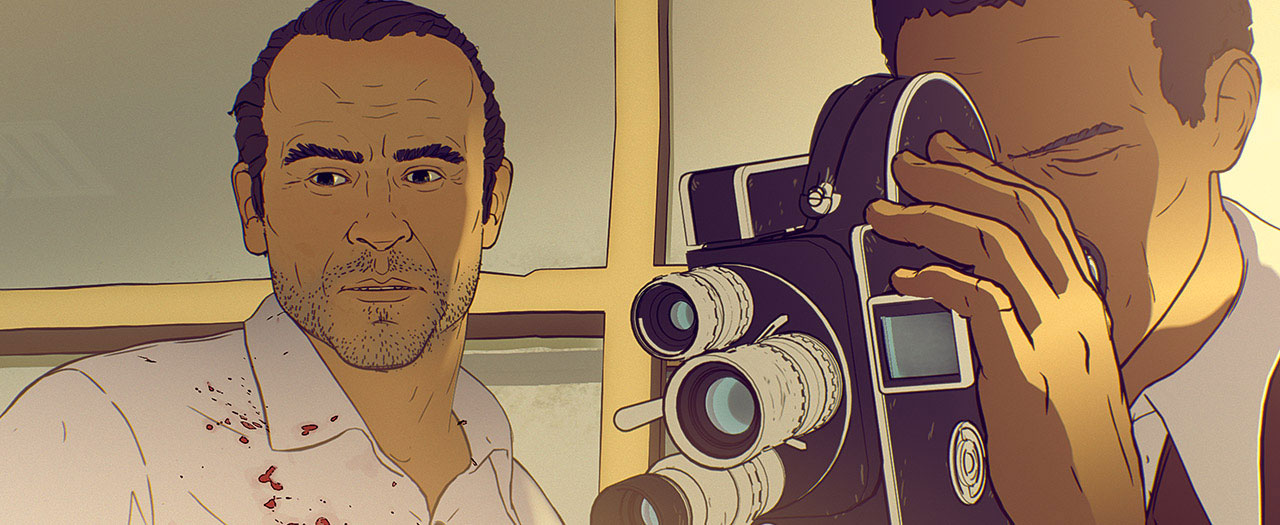 One of the greatest journalists of the 20th century, Ryszard Kapuściński's experiences during the 1975 Angolan civil war inform this stirring hybrid of live-action documentary and animated biography, based on the Polish reporter's acclaimed memoir of the same name.
Using Kapuściński's no-holds-barred account of life on the front lines as their starting point, co-writers/directors Raúl de la Fuente (Nomads TX, MIFF 2007) and Damian Nenow recreate his harrowing three-month journey across the war-torn country in graphic novel-style segments – as interspersed with live-action testimony from survivors of the period.
When the scribe asked to be sent to Angola, his trip wasn't just deemed risky by his Polish Press Agency boss; it was considered a suicide mission. Starting from the capital of Luanda, Kapuściński sets out in search of a famed rebel hero, plunging into the depths of a politically and physically volatile climate. Here, road massacres are an everyday occurrence, corpses and casualties pile up, and guerrilla fighter Carlotta becomes the journalist's unlikely saviour.
"A visually striking piece of rare immediacy and power … this is a straight-up war movie." – The Hollywood Reporter