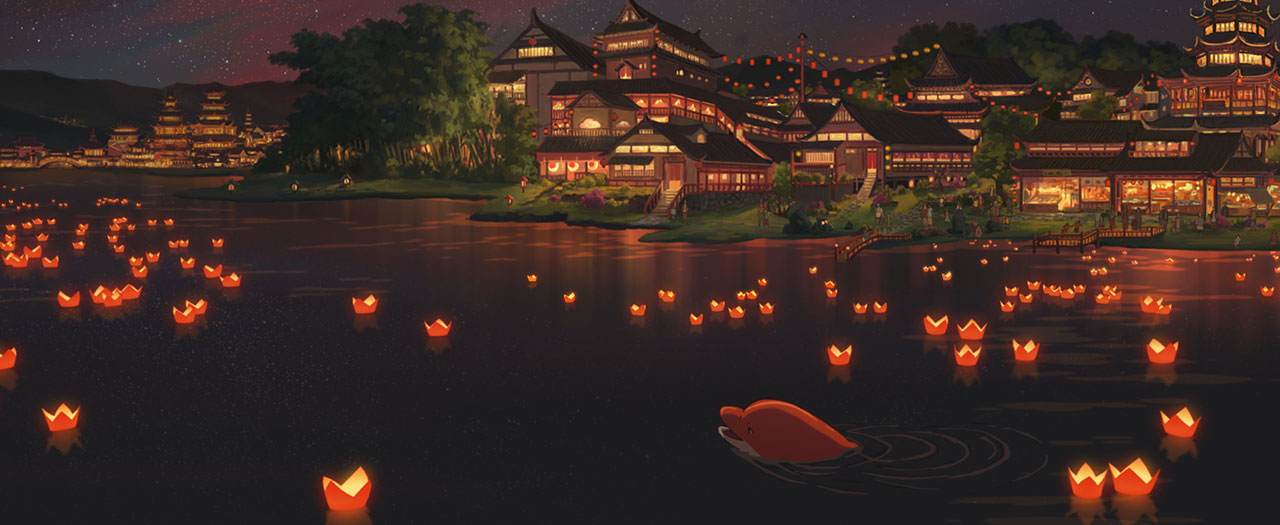 Like Spirited Away in reverse, Big Fish & Begonia is a visually breathtaking Chinese animation that gives ancient Taoist myth a Ghibli-esque make-over.
Over a decade in the making, this groundbreaking fantasy adventure began life as a beloved short before being turned into a feature. The tale of Chun, a supernatural girl who travels to the world of humans on her 16th birthday in the form of a red dolphin, the film explores love and sacrifice with stunning beauty.
Writer/directors Xuan Liang and Chun Zhang have woven a sumptuous, sinuous and uplifting epic out of various folkloric sources including the Zhuangzi (one of the foundation texts of Taoism, alongside the Tao Te Ching), Classic of Mountains and Seas and In Search of the Sacred. Underscored by a delicate soundtrack from anime composer Kiyoshi Yoshida (The Girl Who Leapt Through Time), Big Fish & Begonia is a Chinese box-office hit that sets a new bar in animated artistry.
"An incredibly affirmational journey … that unfolds like a waking dream en route to a state of transcendent bliss few films achieve." – Variety
MIFF recommends this film as suitable for ages 10+