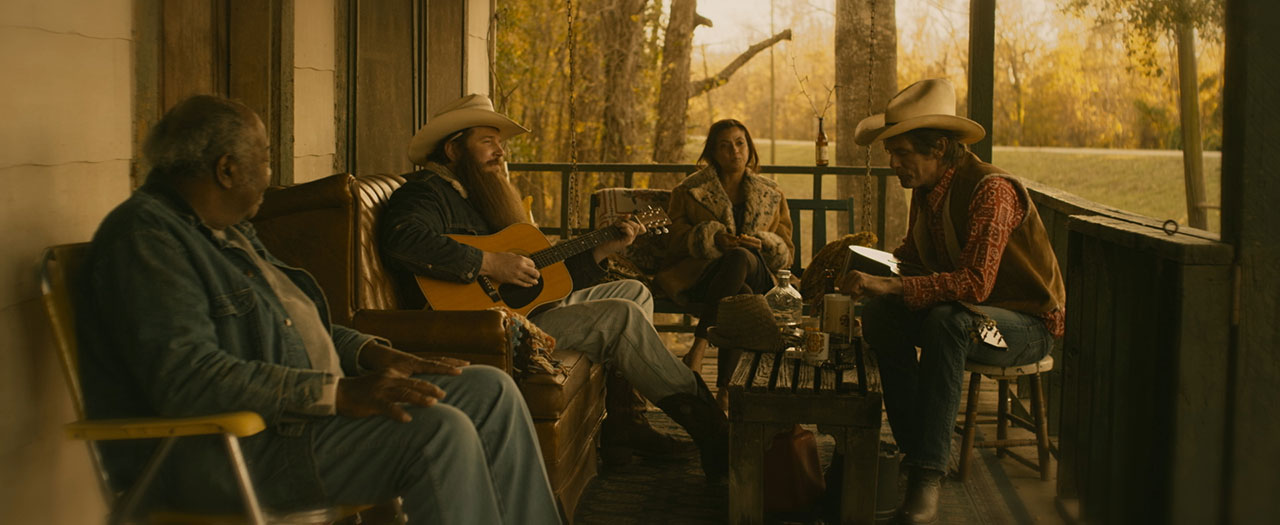 Ethan Hawke directs this daringly unconventional biopic of an unsung country music legend, featuring Alia Shawkat, Richard Linklater, Sam Rockwell, Kris Kristofferson, and newcomer Benjamin Dickey in the title role, which won him the Sundance US Dramatic Special Jury Award for Acting.
Blaze Foley spent his early years living in a Georgia treehouse before becoming an underground legend on the Texas Outlaw country music scene in the '80s, a hard-drinking close friend of Townes Van Zandt who penned tunes covered by Willie Nelson, Merle Haggard and Lyle Lovett before his tragic shooting death at age 39.
Eschewing traditional music biopic tropes for a more unconventional approach, director Ethan Hawke (Seymour: An Introduction, MIFF 2015; The Hottest State, MIFF 2007) cannily presents Foley's desultory life through cut-up timelines that offer flashbacks within flashbacks, capturing the man's musical gifts, self-destructive exuberance and his tender relationship with longtime partner Sybil Rosen, who co-wrote the screenplay from her memoirs.
"A gem of a country musician movie. Blaze is hands down the best movie of its kind since Inside Llewyn Davis." – RogerEbert.com