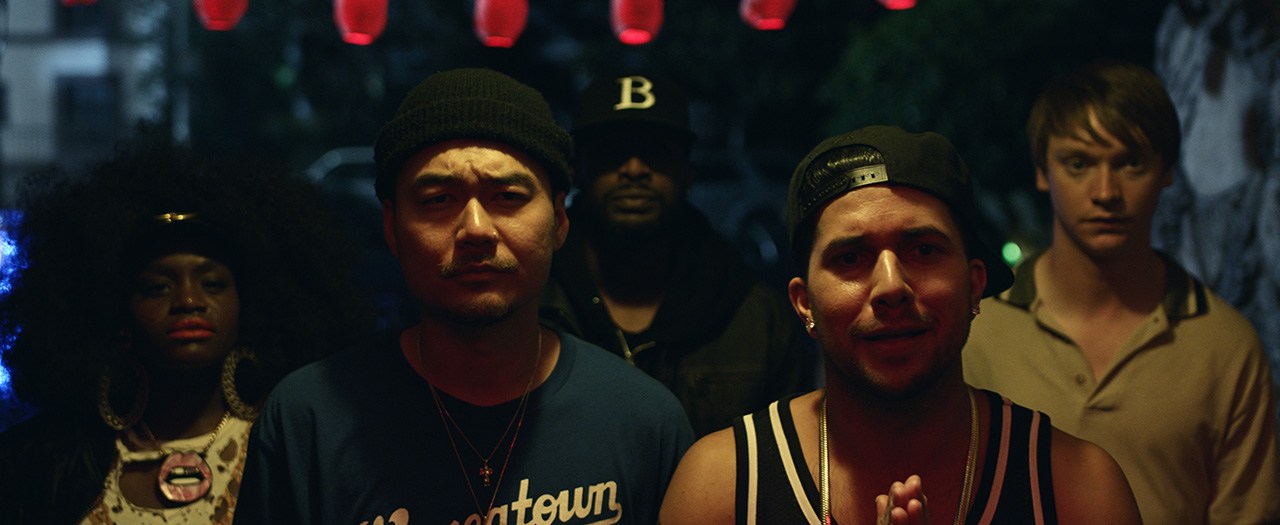 Scooping audience awards all over the place, Bodied is what happens when the Grammy-winning director of Taylor Swift's Bad Blood video teams up with producer Eminem to make a satirical movie about a progressive PhD scholar who becomes an accidental battle-rap star.
Woke, white grad student Adam is writing his thesis on the poetic functions of the N-word in battle rap. Naturally. In support of his research, one night he takes his vegan girlfriend Maya to a rap battle, hoping to interview champion Behn Grymm. Maya is horrified by the misogynistic, homophobic barbs being slung about like so much verbal shrapnel but when Adam is challenged to join the fray himself, he discovers a talent for takedowns that won't get him very far unless he goes all in.
Director Joseph Kahn definitely goes all in with Bodied, nuking middle-class privilege with a slash-and-burn satire that doesn't so much draw blood as disembowel one trigger-warning touchstone after another: cultural appropriation, gender and identity politics, racism, sexism – if it's explosive, Kahn blows it up. The Korean-American is best known for his music video work with pop stars such as Katy Perry and Taylor Swift but he proved his satirical bona fides with his 2012 horror comedy Detention. Here, he ups the ante with a spectacularly self-aware film, scripted by Canadian rapper Kid Twist and executive produced by Eminem, that has so far won the TIFF People's Choice award (Midnight Madness), and the audience awards from Austin's Fantastic Fest and the American Film Institute's AFI Fest.
"The most subversive movie about hip-hop ever made, one of the most exciting modern portraits of race relations period, and a daring assault on white liberal privilege that checks it from the inside out." – IndieWire