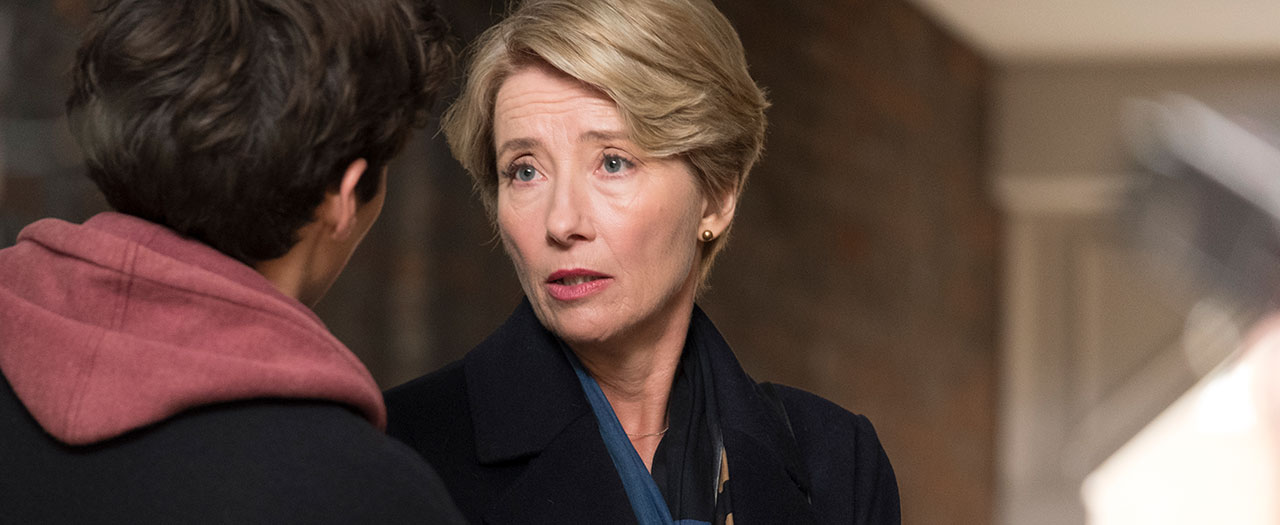 Booker Prize-winning author Ian McEwan makes his return to the big screen with this beautiful, delicately wrought tale starring the always wonderful Emma Thompson and directed by living legend of British cinema, Richard Eyre.
Justice Fiona Maye is a judge of the High Court, a woman whose decisions can literally make or break people's lives. When she's presented with the case of a 17-year-old Jehovah's Witness who is refusing to have the blood transfusion that will save his life, she decides to visit him in hospital, spurring an unlikely friendship.
Adapted for the screen by author Ian McEwan himself, The Children Act is an immediately compelling, deeply moving new offering from directorial luminary Richard Eyre (Notes on a Scandal, Iris). Anchored by a knock-out performance from Thompson, The Children Act is both a moral provocation and a perceptive and humane portrait of the unexpected connections that appear when everything else seems to be falling apart.
"Directed with immaculate poise and discretion by Richard Eyre… [Emma Thompson] hasn't enjoyed a role this rich in some time and she has arguably never been better." – Sight & Sound