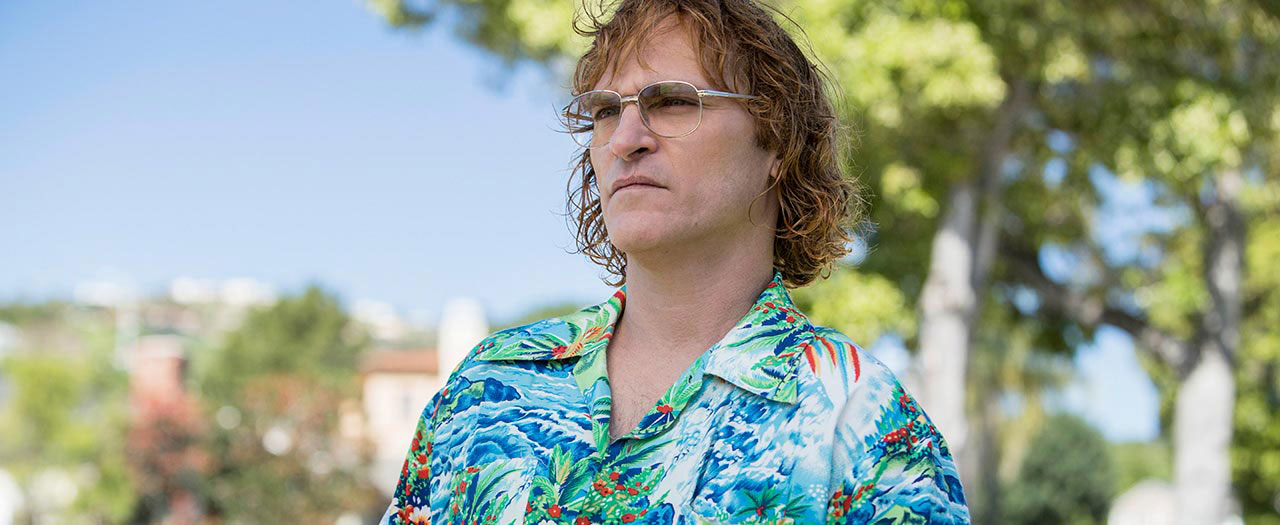 "One of [Gus Van Sant's] best, a life-affirming sweet-and-sour concoction that recalls such crowd-pleasers as Good Will Hunting." – Variety
Before he became one of the 20th century's most vital and taboo-busting cartoonists, John Callahan (Joaquin Phoenix) was a wreck. Alcoholic since his early teens, not even a literally crippling car accident at the age of 21 could shake him out of his drunken stupor. But when he's pushed into doing AA, he finds in group leader Donnie (played by an unrecognisable Jonah Hill) an unlikely inspiration, and a challenge to finally get his life together.
Based on Callahan's autobiography of the same name, Don't Worry, He Won't Get Far on Foot is the dynamic new film from cinematic maven Gus Van Sant. Boasting a brilliant, left-of-centre ensemble cast – including Jack Black, Rooney Mara, Beth Ditto, Kim Gordon and German oddball Udo Kier – it's a blissfully irreverent and defiantly sincere love letter to the strength of the human spirit.
"A perfect showcase for Joaquin Phoenix … Everyone else is wonderful [too], from the top of the cast list to the bottom." – Vulture