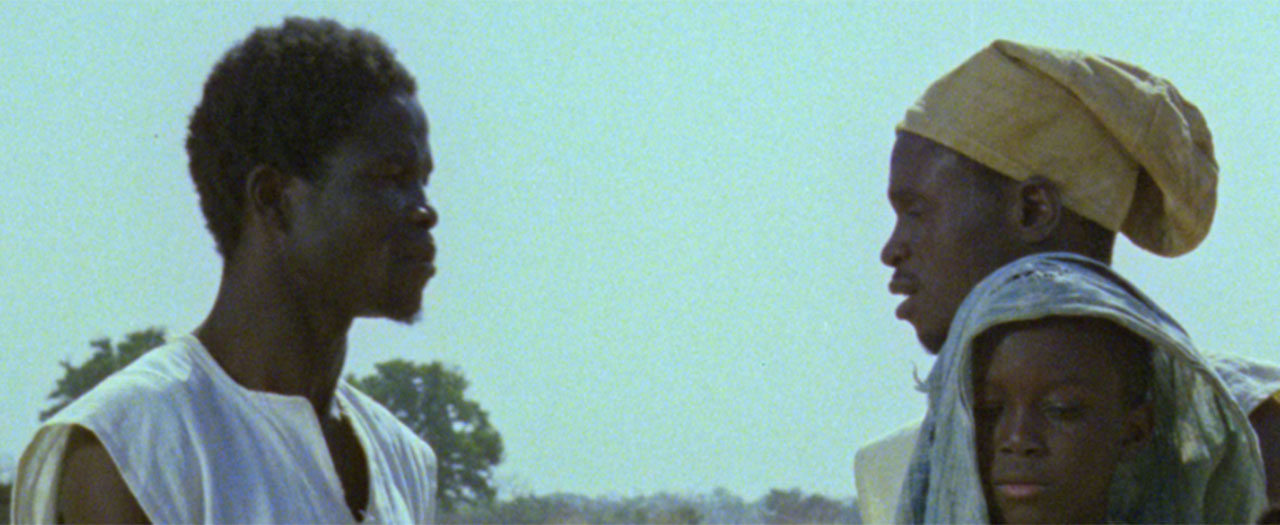 A key work in Africa's filmmaking history, God's Gift is a cinematic fable that adapts traditional tribal storytelling techniques for the screen. It picked up the 1985 César Award for Best French Language Film.
Orphaned and left for dead, a young boy is taken in by a kind family who raise him as their own, naming him Wênd Kûuni (God's Gift). Initially non-verbal, he befriends his headstrong adoptive sister, who becomes his confidante when a traumatic incident causes Wênd Kûuni to remember his past, and regain his voice.
Set in the pre-colonial Mossi Kingdoms around the Upper Volta River (modern-day Burkina Faso), Gaston Kaboré's landmark film was one of the first to espouse a unique African cinematic language based on the region's rich heritage of oral storytelling. The tale of Wênd Kûuni comes from Mossi folklore and the techniques through which it was passed down – the spoken rhythms and themes of identity, lineage, community history and values – inform Kaboré's visual storytelling, producing a gentle but vibrant and handsome film that thoughtfully reflects on the present through the lens of past.
"A film of disarming sophistication and poetic irony." – Village Voice
---
Restored by Cinematek – Royal film archive of Belgium