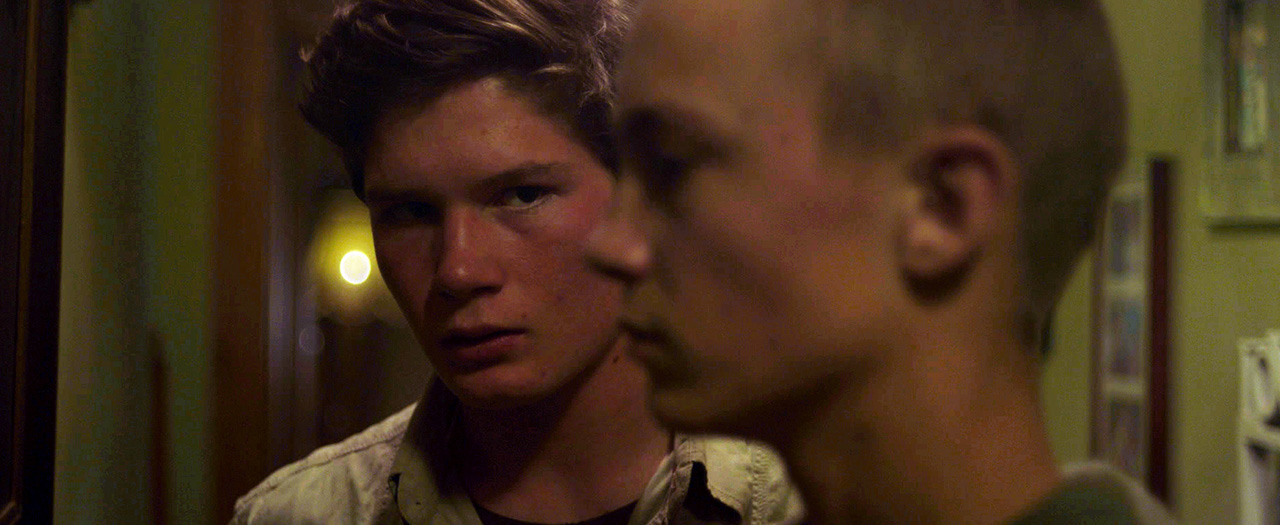 "There's brute beauty to spare in South African filmmaker Etienne Kallos' impressive debut, a stark, stately portrait of Afrikaner identity in crisis … in a Cannes heavy on auspicious debuts, this is among the most exciting." – Variety
In the proudly Afrikaner farmlands of South Africa's Free State province, God and masculinity rule in equal measure. For gentle-hearted 15-year-old Janno it's a hard and confusing world to be born into. But when his parents bring troubled city boy Pieter into their home, a powerful and dangerous rivalry blossoms – one that could have disastrous consequences for both of them.
A powerhouse debut of seething tension and unspoken passion, The Harvesters is writer/director Etienne Kallos' taboo-busting dissection of an Afrikaner culture in free fall. Anchored by a star-making performance from newcomer Brent Vermeulen as the excruciatingly vulnerable Janno, it's a work of moral complexity and unforgiving beauty, where the certainties of the past are revealed as both hollow promises and potent weapons.