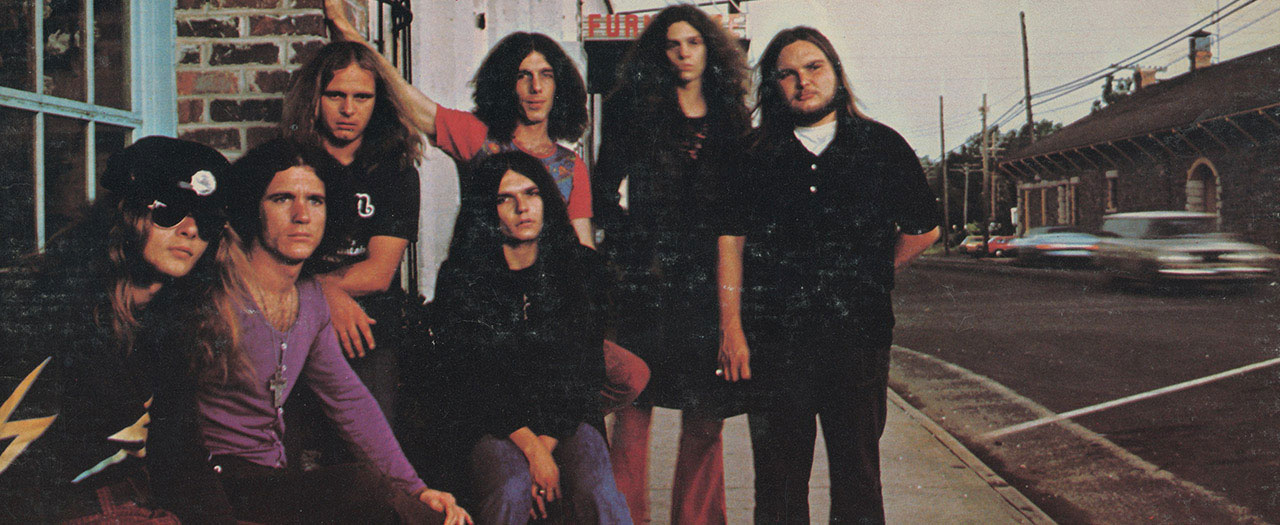 Beyond Freebird and that fateful plane crash, witness the struggle and triumph of Southern rock's hellraising founders.
Directed by Stephen Kijak (who has also documented The Rolling Stones and Backstreet Boys) and premiering at SXSW 2018, If I Leave Here Tomorrow: A Film About Lynyrd Skynyrd brings together the band's surviving members with priceless archival interviews and footage to reveal the untold story of a brotherhood who rivalled tourmates The Who for on- and off-stage mayhem.
The film traces them from their Jacksonville beginnings playing school dances through to the 'Sweet Home' Alabama they found in Muscle Shoals Studio, all the way up to their forthcoming farewell tours.
If I Leave Here Tomorrow is the first doc endorsed by the band and proves to be a heartfelt portrait. From confederate flag controversy, frontman Ronnie Van Zant's wild antics and the origins of the band name, to the tragic Mississippi plane crash in 1977 that took the lives of three members, we see the legacy of the band and the birth of a new genre of rock.
"Takes viewers on a trip through the history, myth and legend of the greatest American rock band of all time." – AMFM Magazine