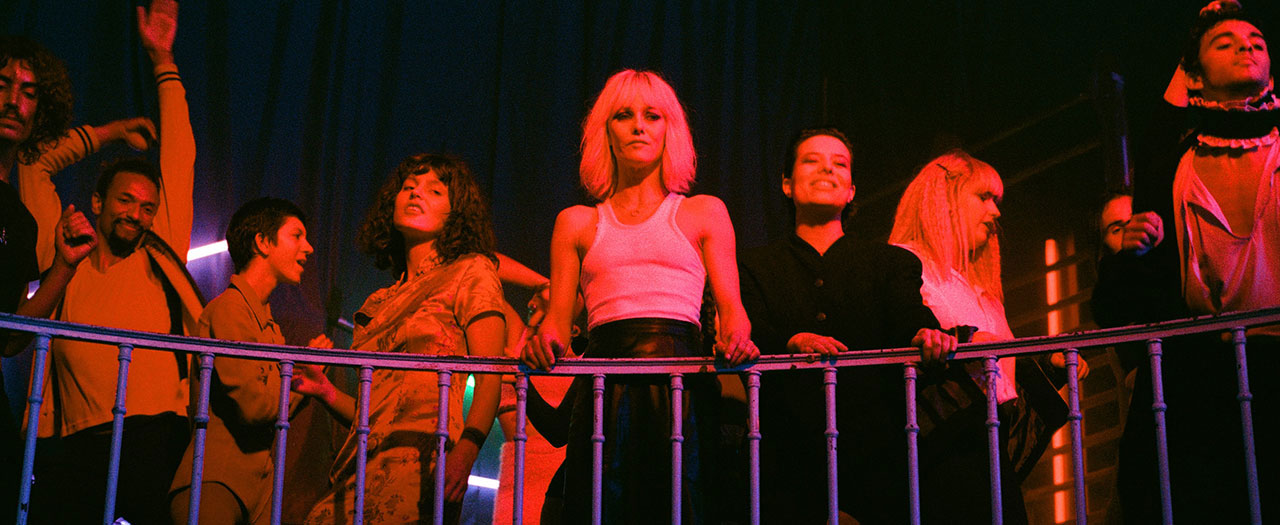 "If Dario Argento, Brian De Palma and Kenneth Anger conceived a three-way love child while watching Cruising and listening to a Giorgio Moroder mix tape, the result would be something like French director Yann Gonzalez's Knife + Heart." – The Hollywood Reporter
In Yann Gonzalez's deliriously campy, late-'70s-set slasher, French icon Vanessa Paradis plays a 40-something porn film producer who's heartbroken after separating from her girlfriend, and whose cast members are being systematically murdered in grisly, albeit archly cinematically breathtaking fashion.
Giallo period piece turned seductive whodunit, Gonzalez's film riffs on the garish, sleazy stylings of everything from Argento and Fulci to De Palma and cult classic Liquid Sky, with French electronic outfit M83 dropping retro beats and Paradis turning in a great performance that navigates the movie's themes of desire and sexual repression.
"Pleasing lengths have been gone to recreate the incomparable feel of Giallo horror, with all its lush color, production design and costumes as well as that playful sincerity." – The Film Stage
Contains sexual references