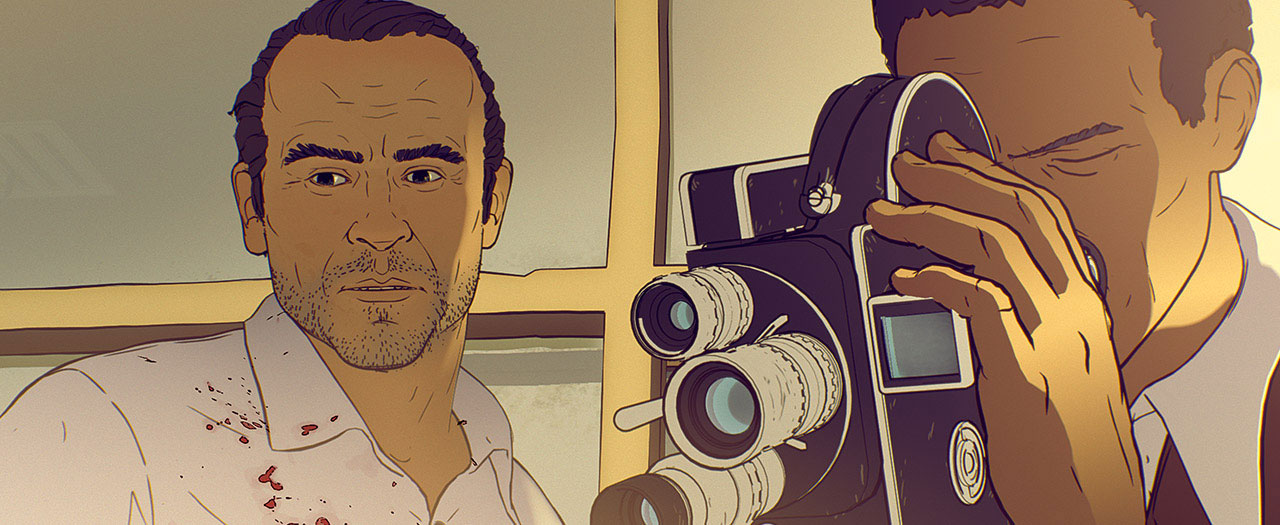 "Approaches the subject of zombies in a remarkably original way … Part I Am Legend and part All is Lost, The Night Eats the World is an endearing, tragic, and above all entertaining watch." – Film Inquiry
When lovelorn musician Sam drinks way too much at his ex-girlfriend's party, he's locked in a back room to sleep it off. The next day he wakes to find that a zombie plague has overrun Paris and he is, as far as he knows, the only survivor. Trapped in the apartment, Sam has little choice but to gather rations, arm himself against the apocalyptic hordes, and maybe compose a few songs to pass the time.
As Sam, the excellent Anders Danielsen Lie (Oslo, 31. August, MIFF 2012) carries this debut feature from Dominique Rocher, which adapts bestselling French author Martin Page's novel (published under the pseudonym Pit Agarmen) into a unique reflection on loneliness and social isolation. With Denis Levant (Holy Motors, MIFF 2012) memorably showing up as one of the undead, and Golshifteh Farahani (Paterson, MIFF 2016) also appearing, The Night Eats the World is an avant-garde undead chamber piece for those who crave a little more meat on their high-concept genre films.
"A magnificent entry into the genre … one of those zombie films that will stay with you long after the credits roll." – Dread Central