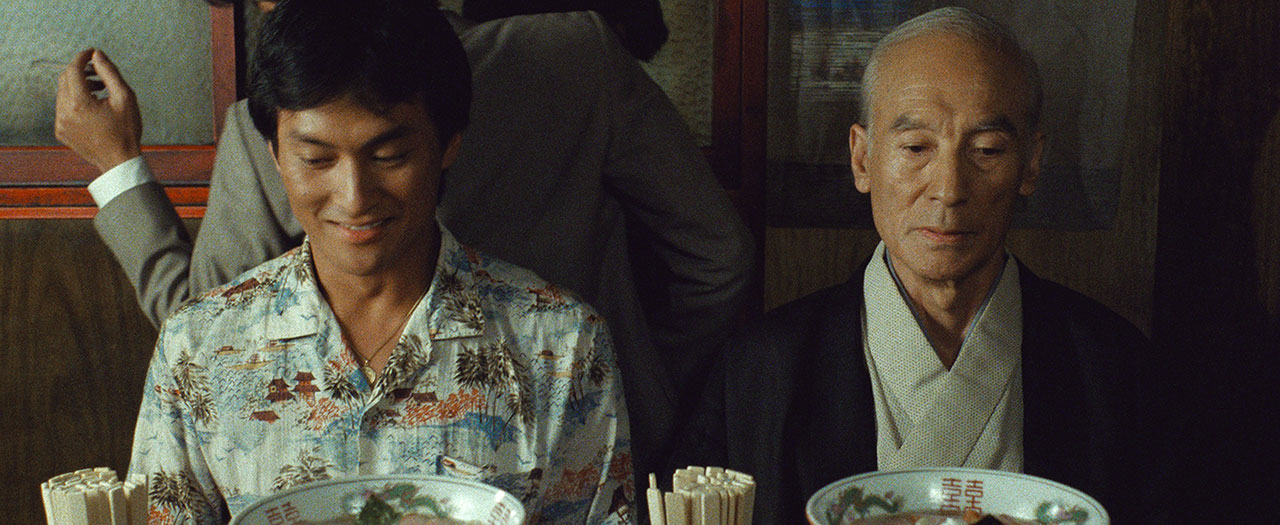 TAMPOPO (1985)
[Feature,Special Event]
"The greatest of all food films – that would be Tampopo." – Fandor
Simmering in newly restored 4K digital splendour, Juzo Itami's cult classic Western about a band of ronin (including High and Low's Tsutomu Yamazaki and a young Ken Watanabe) on the quest to find the perfect ramen noodle recipe returns for a special festival engagement.
One of the great culinary adventures put to film – overflowing with eccentric tangents, surrealist comedy, social satire and, of course, delectable food fetishes – Itami's arthouse smash stirs the tropes of American noir, gangster movies and westerns into a steaming, quintessentially Japanese broth. Awarded the American National Board of Review's Top Foreign Film in 1987, it's not one to see an empty stomach.
"Right up there with Ratatouille and Big Night when it comes to peerless movies about food." – Wall Street Journal
Join MIFF for a very special screening of the restored Tampopo at The Astor. Tokyo Tina, the always fun and forward-thinking Japanese locals down the road, will be bringing the goods with a one-of-a-kind ramen (vegetarian) designed especially for the occasion; the ticket price includes one bowl of ramen, available from 12.30pm.