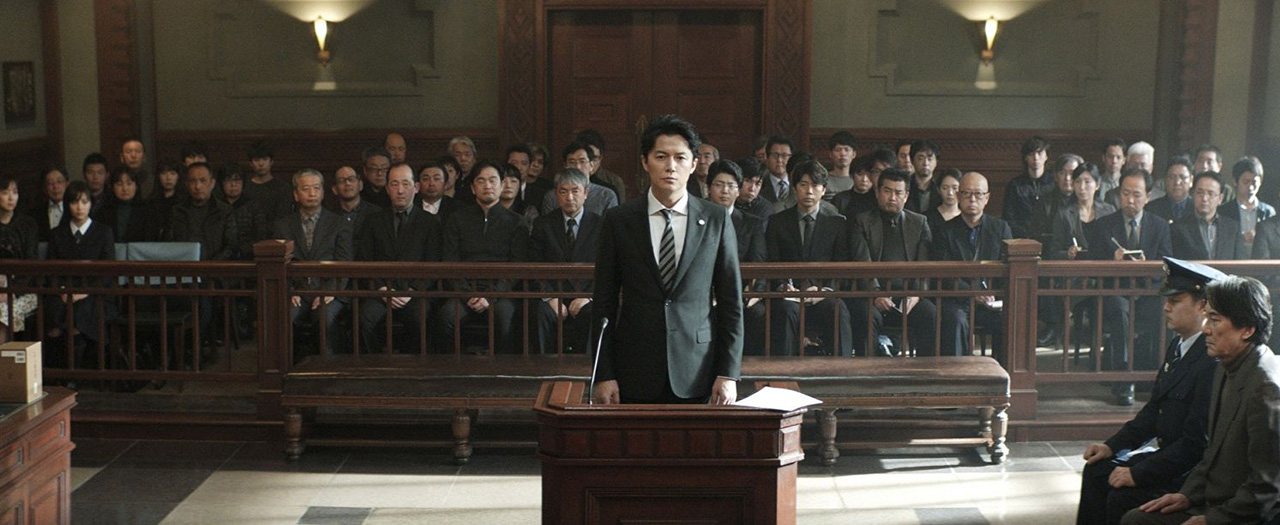 Hirokazu Kore-eda tackles the murder mystery genre with this morally complex tale, winning best film at this year's Japanese Academy Awards.
Charting the intricacies of a death penalty case, The Third Murder might seem like a departure from Kore-eda's usual oeuvre (see: MIFF 2016's After the Storm and MIFF 2015's Our Little Sister), but the legal drama deftly translates the writer/director's empathetic touch to thrilling new territory: a patient, probing courtroom drama that dissects the very nature of truth, seethes with palpable tension and features devastating performances from its high-profile leads.
One of Kore-eda's most powerful outings yet, the story follows Misumi (Kôji Yakusho, Shall We Dance; Memoirs of a Geisha; MIFF 2011's 13 Assassins), who freely admits to both murder and robbery. But defence attorney Shigemori (Masaharu Fukuyama, MIFF 2013's Like Father, Like Son) is driven to delve deeper into the assailant's incarcerated past, inconsistencies in his story and doubts about his guilt.
"Sleek and suspenseful, deceptive and profound, The Third Murder is an artful addition to the canon of modern-day crime drama, one whose core mysteries encompass more than just the case at hand." – Sight & Sound