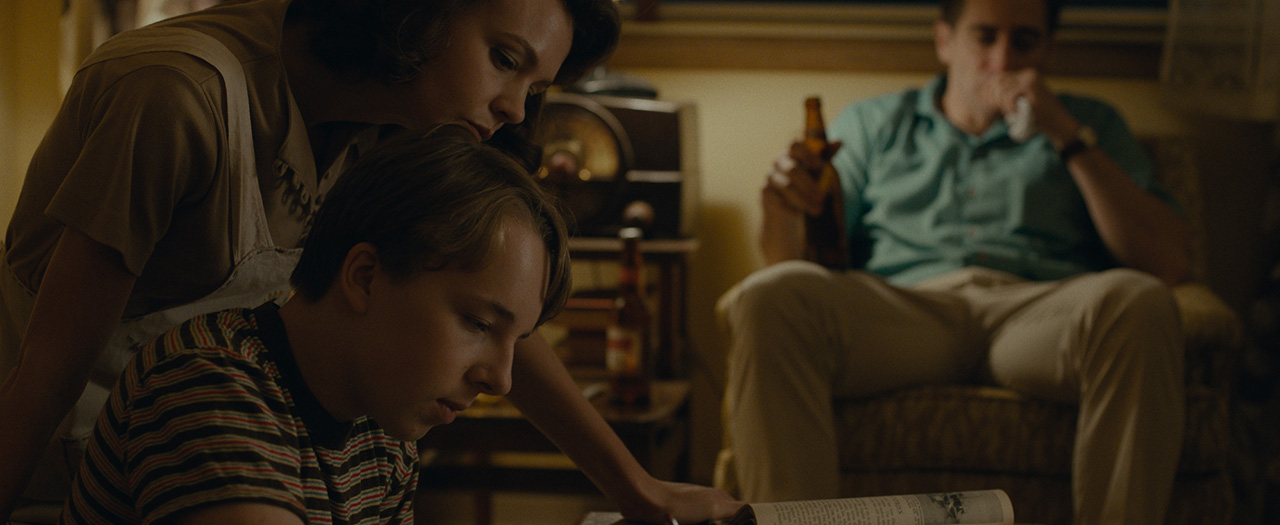 Carey Mulligan, Jake Gyllenhaal and Australia's Ed Oxenbould star in the directorial debut of actor Paul Dano, an intelligent and empathetic adaptation of Richard Ford's novel about a teen dealing with his family falling apart in 1960s Montana.
Joe is 14 years old, a quiet and observant teen. His parents – mother Jeanette, fumbling with the expanding female world of 1960s America; and Jerry, struggling with what it means to be a man who can't hold down a job or support his family – are drifting apart and when his dad leaves to fight a nearby wildfire, it's the last straw. As Jeanette starts exploring her options outside of just being a wife and mother, Joe is forced into the awkward position of being both voyeur of and participant in his mother's new life.
Paul Dano co-wrote the script with Zoe Kazan (both last seen at MIFF in 2012's Ruby Sparks), and their sensitive, emotionally resonant adaptation of the source material makes for an elegantly refined film. A major coming-of-age offscreen as well as on for Oxenbould, an actor who broke out in the MIFF Premiere Fund film Paper Planes (MIFF 2014), Wildlife is a bittersweet and elegant debut. A hit at Sundance and Cannes, it's buoyed by exquisite cinematography from Diego Garcia (Neon Bull, MIFF 2016; Cemetery of Splendour, MIFF 2015) and a fine-tuned attention to period detail that underscores its exceptional performances.
"A tender, gorgeous, and exquisitely understated drama about a family that loses its faith in itself … Paul Dano's directorial debut is a thing of beauty." – IndieWire
---
The ACMI session at 6.45pm will screen with open captions to assist patrons who are Deaf or hard of hearing.