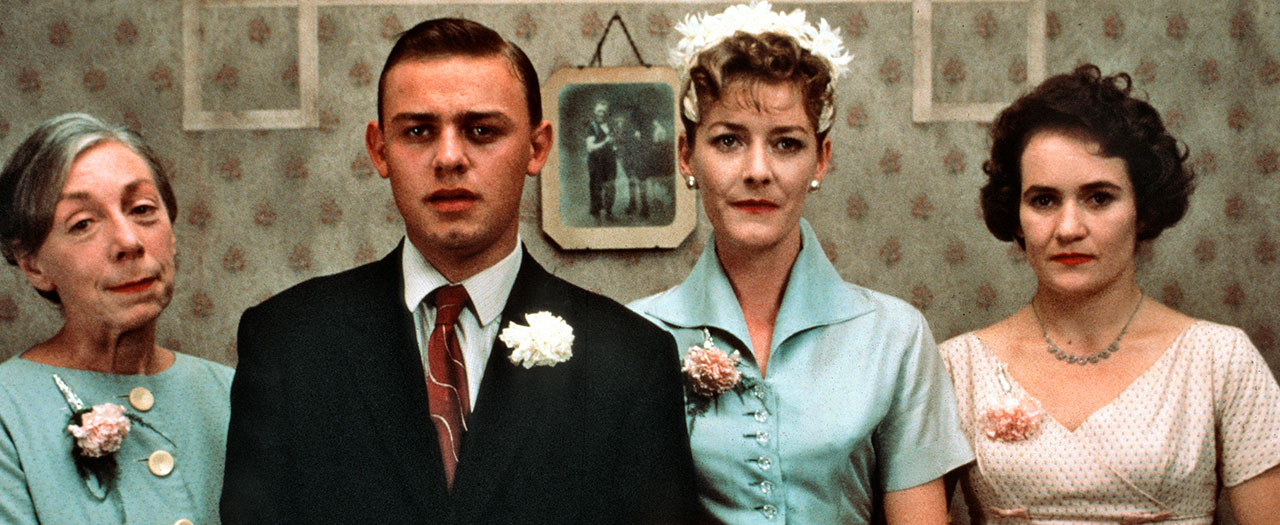 Terence Davies' moving memoir of family life in working-class Liverpool during the 1940s and 1950s is gorgeously restored to mark its 30th anniversary.
Terence Davies (Sunset Song, MIFF 2016) declared himself a filmmaker of singular vision with his first feature film. Distant Voices, Still Lives is a deeply personal view of growing up in Liverpool after the Second World War. Painting memory in fragments, Davies focuses on life with a tyrannical, abusive father (Pete Postlethwaite), and the aftermath of his death for his wife and three adult children.
Winner of the International Critics Prize at Cannes in 1988, Distant Voices, Still Lives is an exquisitely composed triumph of visual storytelling and memoir cinema. Davies' eye for period authenticity is unequalled, and his use of popular songs adds emotional resonance without sentimentality. This restoration by the British Film Institute confirms its position among the greatest of all British films. Once seen, never forgotten.
"A visual tour de force unmatched in British cinema." – The Guardian