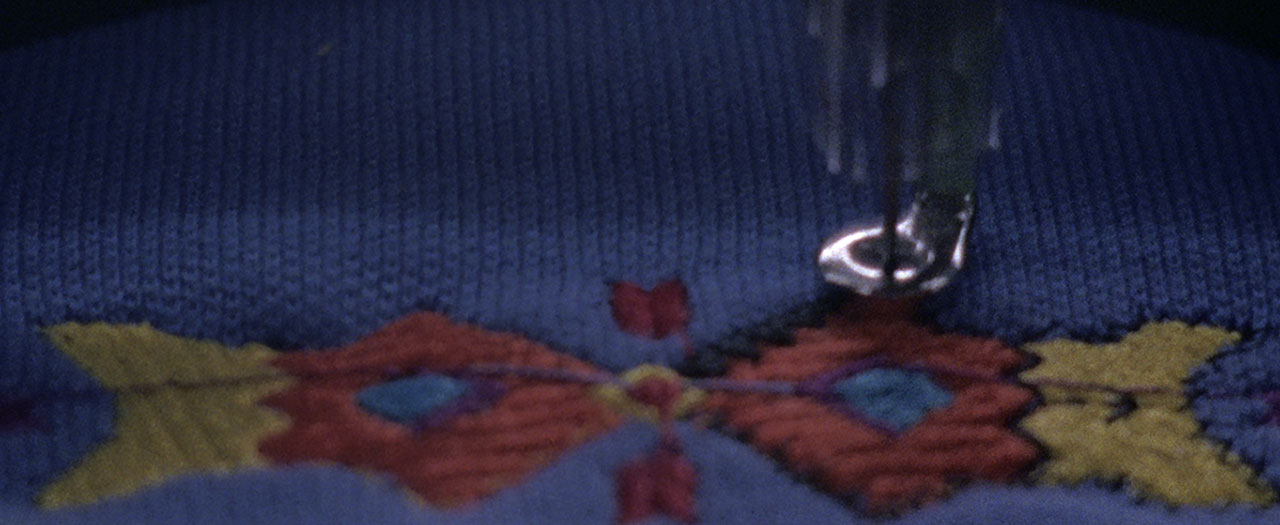 This dazzling experimental animation tours the global textile marketplace at a pace that'll get your heart racing.
London-born, US-raised experimental animator Jodie Mack loves a pun. Her debut feature riffs on the imagery of bazaars and their patterned textiles, which globalisation has rendered both omnipresent and strange. The Grand Bizarre is an exhilarating audiovisual adventure, hustling you round the world to a witty mashup of pop beats with everyday sounds like Skype ringtones and birdsong.
Filmed in 16mm, The Grand Bizarre is stuffed full of colours and textures. Feast your eyes on geometric collages of clothes, carpets and other fabrics, layered with maps, text and snippets of everyday life. This film will get your synapses snapping as you notice how regionally specific handmade motifs are now produced globally, on a machinic speed and scale. But with its cross-cultural celebration of pace and abundance, this is more immersion than critique. You won't get closer to pure sensory pleasure anywhere else at MIFF.
"One of contemporary avant-garde cinema's greatest proponents of fellowship and happiness in the cinema space – bulldozing borders one frame, fabric swatch, paper clipping, and song at a time." – Cinema Scope