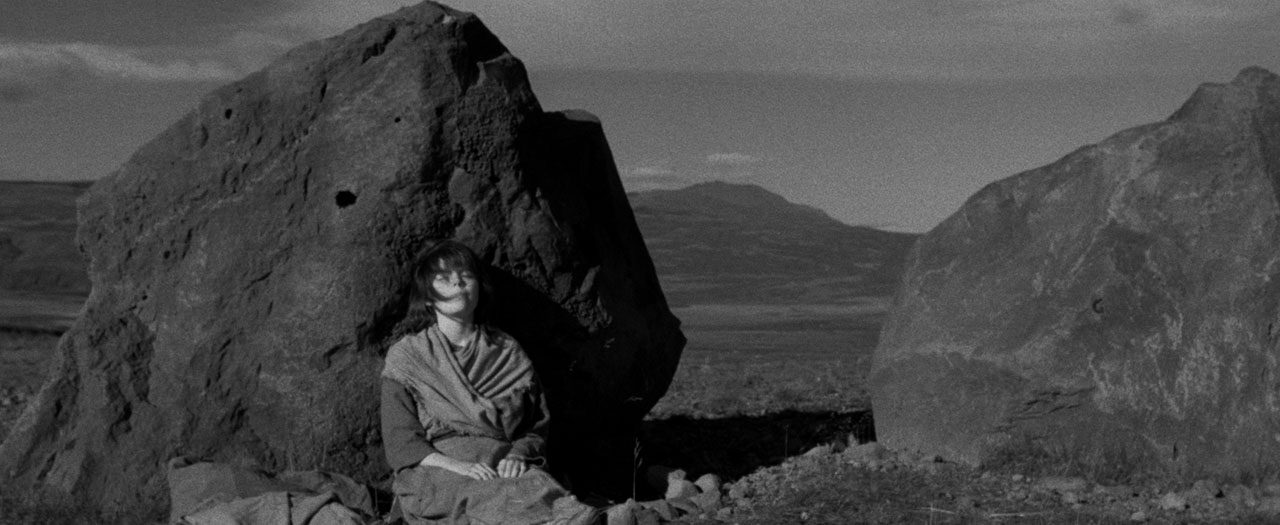 Beautifully restored in 4K, the feature-film debut of Björk is a dreamy, monochromatic poem of a film that gives a feminist twist to a lesser-known Brothers Grimm fairytale.
In a stark medieval Iceland, Katla and Margit are orphaned when their mother is burned as a witch. After they flee their homeland, the older Katla marries widower Jóhann to secure the sisters' safety. But their new life on Jóhann's farm is complicated by his son, Jónas, who resents Katla's presence as his new stepmother. When Jónas accuses Katla of witchcraft and Margit begins seeing visions of her dead mother, things take a turn for the macabre.
Shot in stunning 35mm on location in Iceland, The Juniper Tree was American filmmaker Nietzchka Keene's debut film – the first of only three works before her untimely death. Björk (credited as Björk Guðmundsdóttir) was just 21 years old during filming in 1986, and her extraordinary, other-worldly performance as Margit underscores the film's rising, atmospheric tension. Keene delivers her own allegorical reading of the original dark and ambiguous story, and this 4K restoration (funded by the George Lucas Family Foundation) makes the most of the film's spectacular visuals to bring it back to back to life for a newly appreciative audience.
"It's as though Keene amputated the moral from the parable that grew it, decapitating an outdated fairy tale in order to hide a secret message in the stitching when she sewed the head back on. The result is a film that's dark and delightful and ripe for rediscovery." – IndieWire