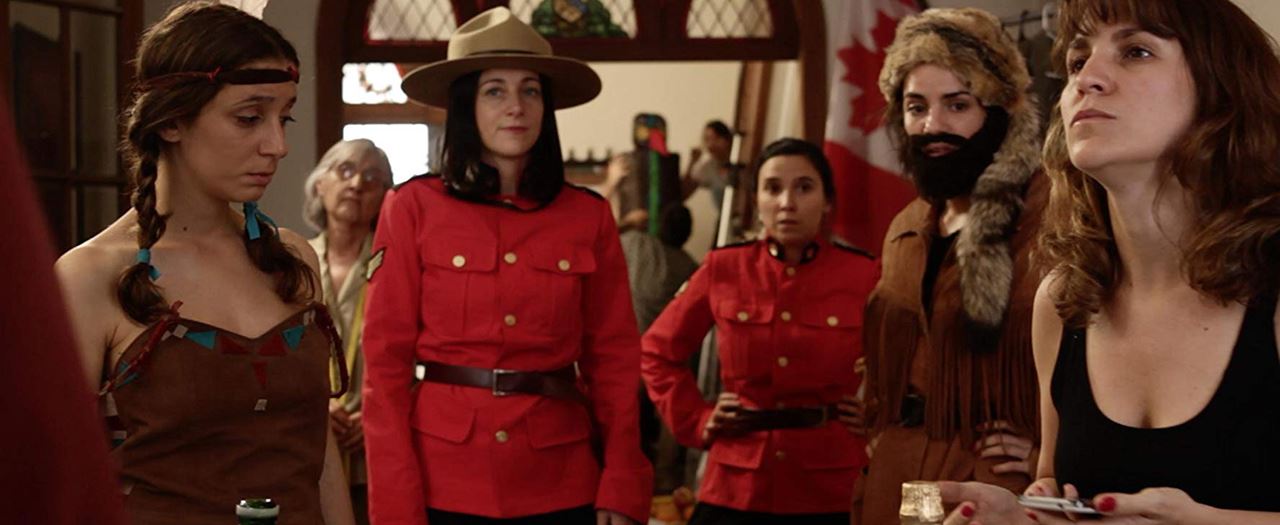 Maverick Argentine director Mariano Llinás's monumental 14-hour feat of narrative exploration and explosion concludes with parts four, five and six, upending its own internal storytelling structures and rules and, finally, providing a finale.
In part four, the same actors we've watched in the preceding three films – all from Argentine theatre troupe Piel de Lava – play actors (themselves?) in a La flor-like movie, directed by Llinásian filmmaker at his wits end on the shoot. As the narrative gives way to something altogether stranger, the lines between fiction and reality become as strained as the relationship between the director and his divas.
Where the first four parts of La flor had a beginning but no end, the fifth part is a 'complete' story with a traditional beginning, middle and ending: a silent, black-and-white remake of Jean Renoir's 1936 film Partie de campagne. Further cementing its unique place within the grander floral structure of La flor, part five ditches the cast of collaborators who featured in the four previous episodes. But they return for part six, the finale and the only part with a finale. Thematically a Western of sorts, this episode adapts Sarah S Evans's turn-of-the-century memoir about escaping her Native American captors.
These four actresses are the unifying theme of La flor. "This film was made with them," Llinás says in one of the his regular voiceovers, "and at some point, is about them."
"The films of Mariano Llinás renew the promise and adventure of cinematic narrative. But they are also explorations of performance and the rapturous enigma of cinematic presence, of the star and her ability to transform and transfix, to hold the film and our hearts in her hands." – Harvard Film Archive
---
La Flor will screen at MIFF across three sessions with built-in intermissions, in a unique and unmissable, festival-only experience. It can only be booked as a package of all three sessions.