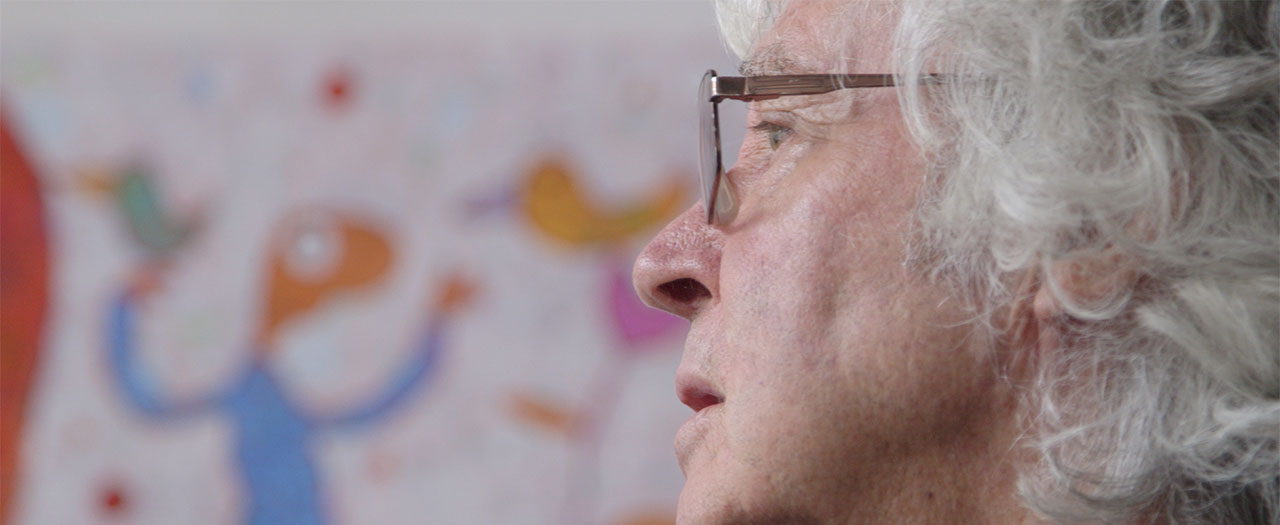 For more than five decades, Michael Leunig has opined on the state of the nation, one distinctive drawing at a time. In this lively documentary directed by MIFF Accelerator alumnus Kasimir Burgess (Fell, MIFF 2014), the cartoonist puts down his pen and shares his own story.
Enigmatic artist? Playful provocateur? An imaginative cartoonist who takes the pulse of the nation, or one who anarchically taps into its divisions? As his well-known characters have danced across newsprint in The Age and The Sydney Morning Herald, all of these descriptions have been levelled Leunig's way. A household name, the Australian figure is no stranger to acclaim or controversy.
Making his feature-length documentary debut, Burgess wades beyond Leunig's celebrated work and sometimes-polarising public persona, with the artist himself proving a candid interviewee. Filmed during a time of recovery and reflection following an almost-fatal brain seizure, this is a spirited look at not only a life lived through spirited sketches, but at the ability of art to probe and ponder, reflect and resonate, and enrage and engage.