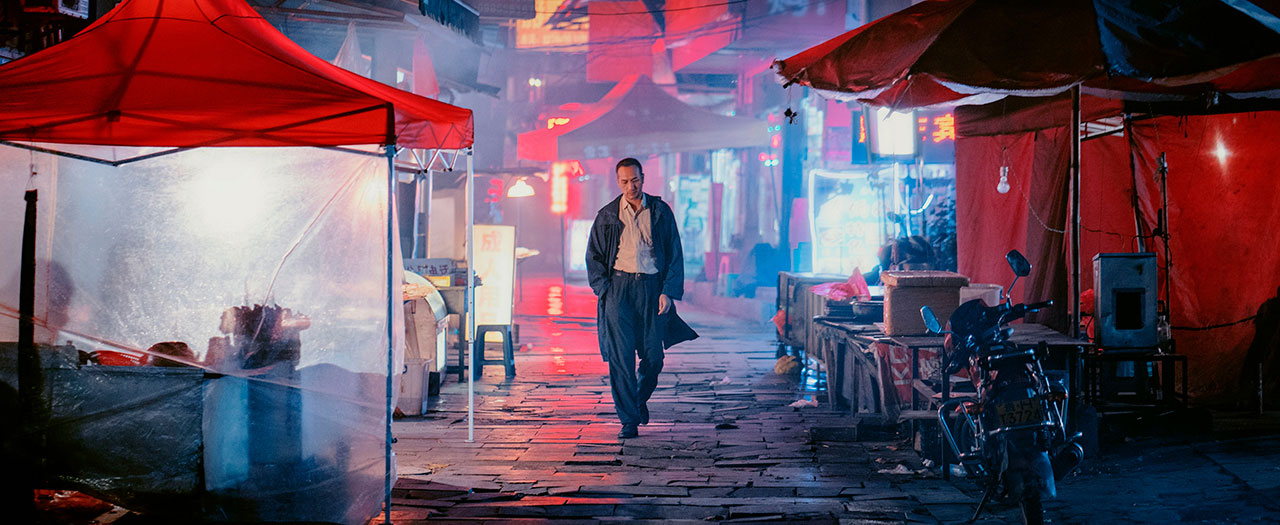 After the otherworldly allure of MIFF 2016's Kaili Blues, poet turned filmmaker Bi Gan returns with another entrancing visit to China's Guizhou province – as constructed around an astonishing 55-minute single take in mesmerising 3D.
Heading home to Kaili after more than a decade away, Luo Hongwu is desperate to find Wan Qiwen, the woman he loved, lost and hasn't been able to get out of his head ever since. But just like their short-but-sweet romance, his memories prove fragmented, coloured by emotion and haunted by what could've been.
Embracing the immersive possibilities of cinema like few contemporary arthouse filmmakers, 29-year-old Bi Gan plunges viewers into a textured tapestry of yearning and searching that strikingly transitions from 2D to 3D – the film won Best Cinematography award at the Golden Horse Film Festival, and it's not hard to see why. While the writer/director luxuriates in style as much as story, his sensual images and resonant narrative recall "a melancholy, noirish dream in the key of early Wong Kar-wai" (LA Times). Long Day's Journey Into Night is a remarkable cinematic achievement that demands to be seen on the big screen.
"The mesmerising, mysterious film, an indisputably great one ... is a game-changer of the highest order." – The Playlist
---
In a treat for MIFF audiences, we've partnered with Supernormal to bring you an exclusive food-and-film experience on Tuesday 13 August. For just $150, you'll enjoy a bespoke five-course banquet menu (with drinks) designed by Supernormal, taking inspiration from the film – which will screen following the meal. Price includes the meal and the film screening.
The dinner begins at 6pm. The film is at 9pm. To book, select Tuesday 13 August below.