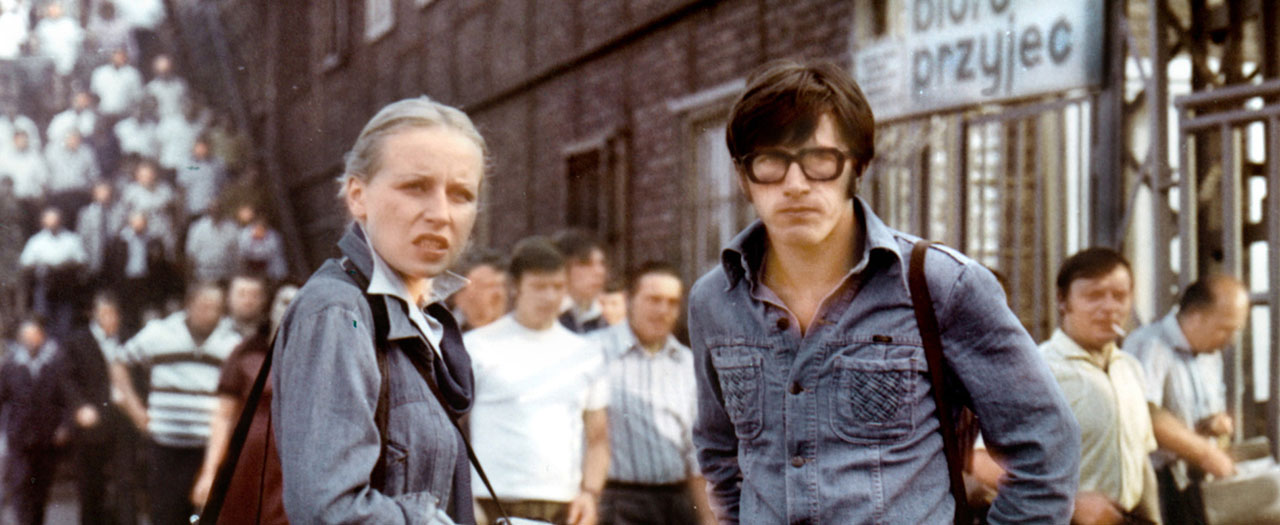 Agnieszka Holland collaborated with the great Andrzej Wajda on this powerful Citizen Kane-like reckoning with the legacy of a lionised construction worker and the hypocrisy of the Soviet regime, which won the FIPRESCI Prize at Cannes 1978.
Although she went uncredited due to Soviet censorship laws, Agnieszka Holland served as assistant director to Andrzej Wajda (Afterimage, MIFF 2017) on the legendary Polish filmmaker's 1977 Man of Marble (MIFF 1979), a film whose lead character doubles as an avatar for Holland herself.
In a clever formal riff on Citizen Kane, a young filmmaker – who's even called Agnieszka – sifts through official newsreel archives to explore the life of bricklayer Mateusz Birkut, a 1950s labour hero since discredited by the Party. Agnieszka's search – and discovery of some uncomfortable truths – leads her to clash with the authorities, as Wajda stages both a scathing assault on government manipulation and a moving reflection on the power of art. Screening on restored DCP, this is a rare opportunity to see this seminal film on the big screen.
"Rarely have a film and social movement so perfectly meshed… a powerful meditation on art and politics." – Film at Lincoln Center