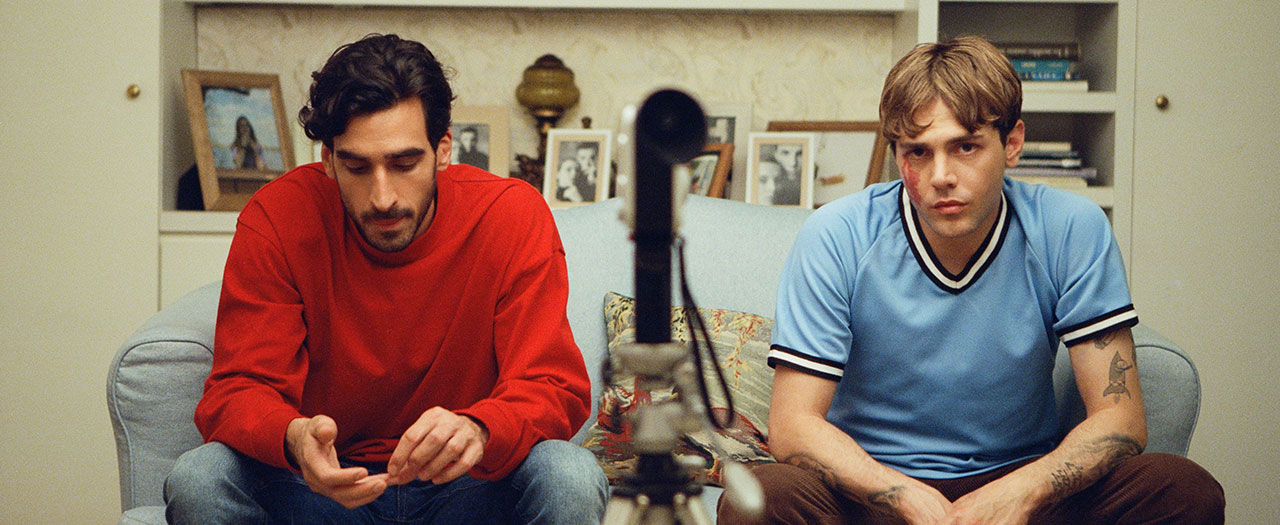 French-Canadian auteur Xavier Dolan returns with a funny, tense and heartfelt love story about two childhood best friends coming to terms with their secret feelings for each other.
Already an eight-film veteran at the ripe old age of 30, one-time boy wonder Xavier Dolan (Mommy, and Tom at the Farm, both of which screened at MIFF 2014) bounces back with this sparkling, tender bromance – in every sense of the word.
Best friends since childhood, queer Maxime (played by Dolan himself) and straight Matthias (Gabriel D'Almeida Freitas) continue to keep the same company of affable twentysomething Québécois bros, even as their paths diverge: the former is derailed caring for his mother (Dolan's ever wonderful maternal muse, Anne Dorval) while the latter is entertaining obnoxious clients as he climbs the corporate law ladder. But a play-acting kiss uncorks a rollercoaster of emotions that can't be suppressed, and Dolan negotiates the simmering tension with beautifully poised and personal assurance.
After screening Dolan's Mommy and Tom at the Farm in 2014, MIFF is delighted to present the latest film – direct from Cannes – by one of the most prolific and distinct young filmmakers working today.
"The feelings involved are increasingly real and deeply felt. There is such tenderness and gentleness in this film." – The Guardian