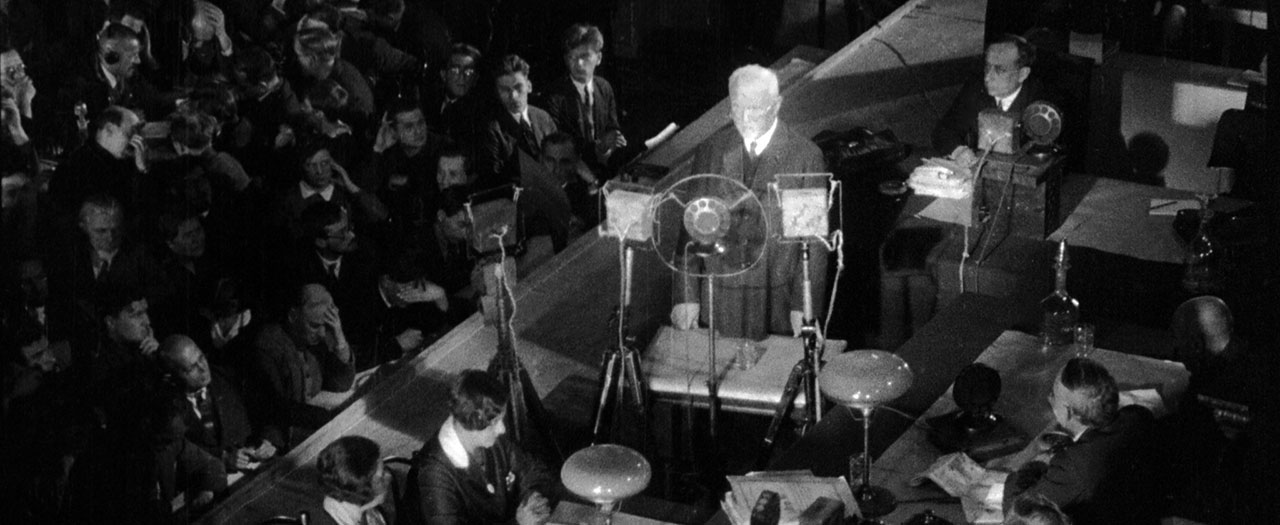 Composed exclusively from real courtroom footage shot in 1930, The Trial finds Ukrainian filmmaker and MIFF regular Sergei Loznitsa giving audiences a front-row seat to a chilling Soviet show trial.
The Trial takes place in Moscow in 1930 where a Stalin-orchestrated plot sees a group of top-rank economists and engineers accused of planning a coup d'état. The suspects are questioned in a packed courtroom where charges are fabricated and the punishment, if convicted, is death.
This is the third film Loznitsa released in 2018 to explore the legacy of the Soviet Union (the other two were Donbass and Victory Day, both of which screened at MIFF). The director had planned the film to be a compilation of show-trials, but his assistant uncovered hours of remarkable footage from a single trial, originally shot for a propaganda film, and The Trial was born. Letting the footage speak for itself, Loznitsa has constructed what he calls a "completely authentic and truthful" documentary that is "completely fake". The footage is real, but the story and its authors are not – the judges and prosecutors, the witnesses and the suspects are all wilfully telling lies. The Trial's relevance within today's environment of increasing media manipulation and alternative facts could not be more stark; nor could its message be more plain.
"The film's contemporary resonance is no accident, and its title's invocation of Kafka even less so … a fastidiously researched, nonfiction account of a fastidiously composed fiction, and hence a canny inversion of the courtroom drama template." – Cinema Scope