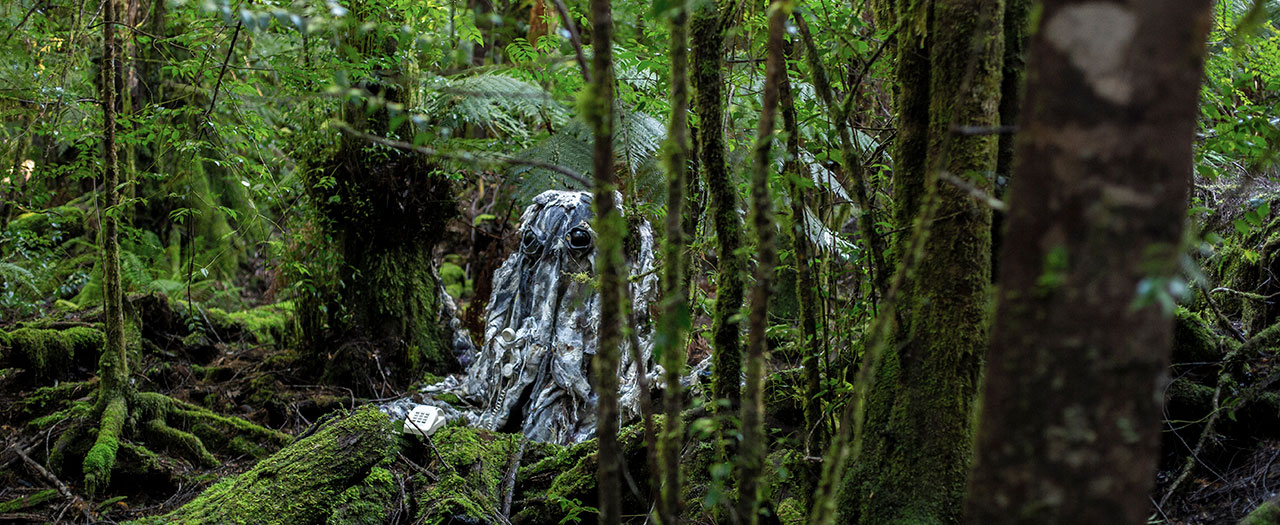 From revered filmmakers Molly Reynolds and Rolf de Heer comes a groundbreaking 3D VR experience that asks the question: what if humans are an invading alien force?
In The Waiting Room we meet Osca, an organic creature with a chameleonic ability to become one with the surrounding environment. As Osca travels through deserts, mountains, forests, oceans and more, we follow. Human-like artefacts suggest a timeframe but nothing is concrete: we may be on Earth, in a time after we've colonised and left, or maybe this is another planet, at a point before the arrival of humanity.
The Waiting Room ruminates on humanity, on its creativity and its destructiveness. Presented on the Dreamdeck360 platform, it invites participants to consider a deep, meditative engagement with the questions at the heart of the work. They are questions not unfamiliar to Reynolds and de Heer, who have frequently addressed issues of colonisation and cultural survival, as in their films Another Country (MIFF 2015) and Still Our Country – Reflections on a Culture (MIFF 2014). They have created The Waiting Room with collaborator Mark Eland.
---
Users should be aware that in rare cases participation in these experiences and using this technology may involve some risks, including (but not limited to): nausea, dizziness, disorientation, visual abnormalities, injury or other discomfort.