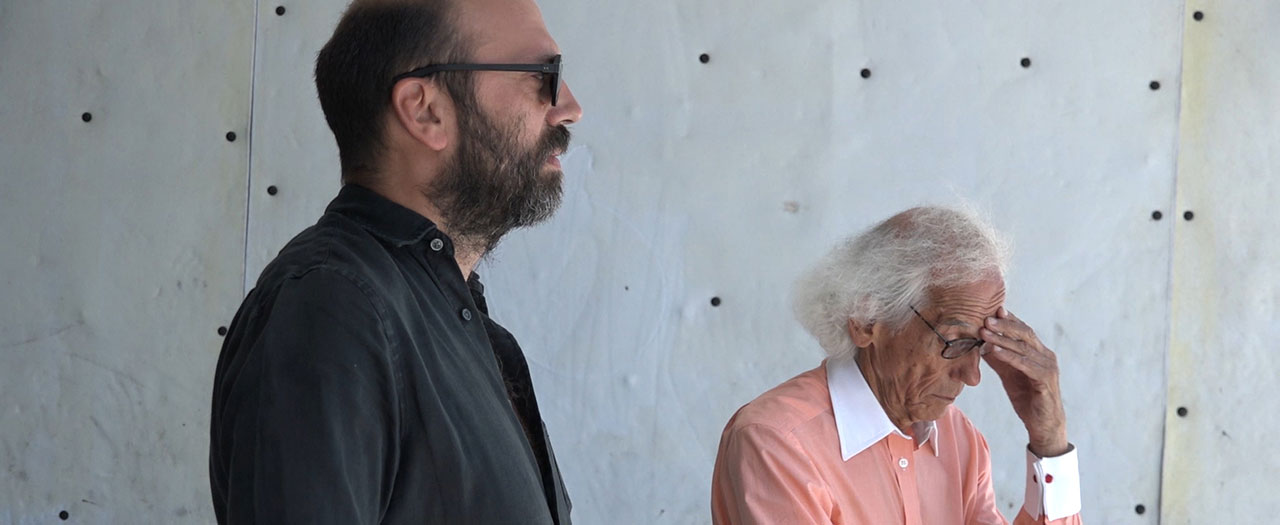 A behind-the-curtain peek at the creation of maverick artist Christo's monumental Floating Piers installation in Italy.
Celebrated artists Christo and Jeanne-Claude were known for striking public works such as wrapping the Reichstag in Berlin, and encircling 11 Miami islands in pink fabric. Following the loss of his wife and muse Jeanne-Claude in 2009, Christo embarked on a project they began planning together 45 years ago: to create a glorious golden floating pathway between the Sulzano shore and San Paolo island in Italy.
With a keen eye for the situational absurdity behind the scenes, Bulgarian director Andrey Paounov tracks Christo as he embarks on this gargantuan feat of organisation. Often teetering on the brink of chaos, he pitches to suits, coordinates hundreds of workers and hundreds of thousands of pontoons, and battles the elements, assisted by his highly strung, always entertaining nephew Vladimir. What emerges is a unique portrait of an artist determined to realise his ambition.
"Few artists deserve the moniker 'maverick' as much as Christo, and few documentarists are as attuned to the intersection of visual delight and strong personality as Andrey Paounov." – Variety