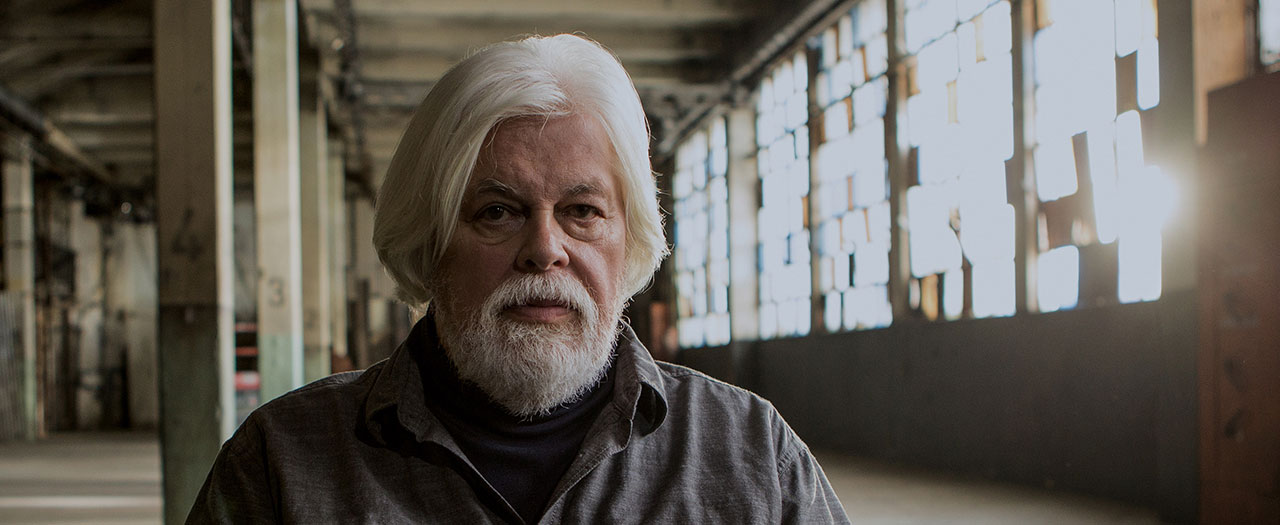 For 50 years, Sea Shepherd co-founder Captain Paul Watson has been fighting to save the world's oceans, and producer-turned-director Lesley Chilcott (It Might Get Loud, MIFF 2008; An Inconvenient Truth, MIFF 2006) documents with the same passion as her subject.
Dedicated marine preservationist, part pirate and part philosopher, and a man willing to do whatever it takes for the ecological cause, Watson not only helped start the often controversial environmental organisation Greenpeace, but also created the Sea Shepherd – a conservation society unafraid to push boundaries beyond even Greenpeace's limits. A hero to many but an "eco-terrorist" to some, Watson's impact upon the conservation movement has been pivotal.
An important record of the tireless crusader's activism, and of his decades-long battle to protect the oceans and their wildlife – whatever the cost – Watson compiles archival footage and personal anecdotes into a must-see portrait. The film's stunning underwater footage is extraordinary, showing just what Paul Watson is desperately trying to protect.
"A vital showcase of the power a person can have to affect change and how far-reaching that change can be to others." – Film Inquiry
---
Contains distressing scenes involving animals