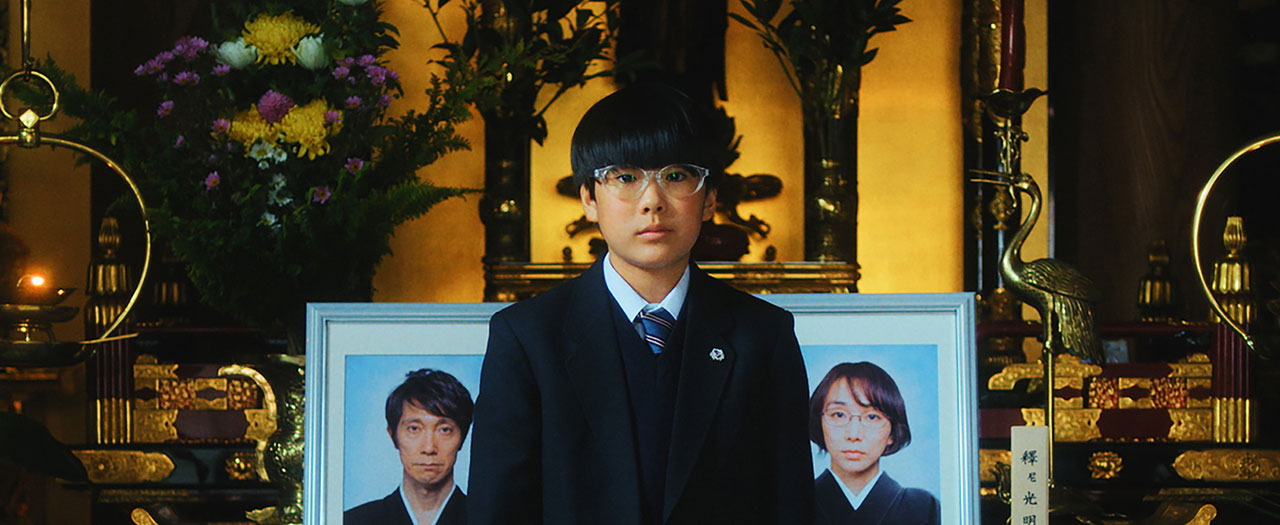 Reality ain't worth crying about for four teens numbed by tragedy who decide to form a technicolour pop-electronica band in this riotous yet emotionally trenchant feature debut from the award-winning Makoto Nagahisa.
After becoming the first Japanese director to win the Short Film Grand Jury Prize at Sundance for And So We Put the Goldfish in the Pool., Nagahisa has poured his lurid, ultra-paced and video-game-inspired aesthetic into a wild ride of loss that questions how people are expected to experience life-changing emotion.
Hikari, Ikuko, Ishi and Takemura meet at a crematorium. All four of them have recently lost their parents, yet are united in their inability to grieve. Finding their costumes in the garbage, they create a band that catapults them to instant fame. Employing dizzying camerawork and many a zany cinematic trick (don't get fooled by any of the fake-out endings), We Are Little Zombies is an energetic sensory overload for anyone bored by mainstream teen flicks.
"A rainbow-colored scream into the abyss, Nagahisa's story of a quartet of orphaned tweens who start a chiptune rock band is as rigorous in its exploration of grief as it is stylistically exuberant." – Vulture
---
In a treat for MIFF audiences, we've partnered with Supernormal to bring you an exclusive food-and-film experience on Tuesday 6 August. For just $150, you'll enjoy a bespoke five-course banquet menu (with drinks) designed by Supernormal, taking inspiration from the film – which will screen following the meal. Price includes the meal and the film screening.
The dinner begins at 6pm. The film is at 9pm. To book, select Tuesday 6 August below and then choose Dinner@Supernormal and Film.

Film-only tickets are also available for the 6 August screening at standard ticket prices.