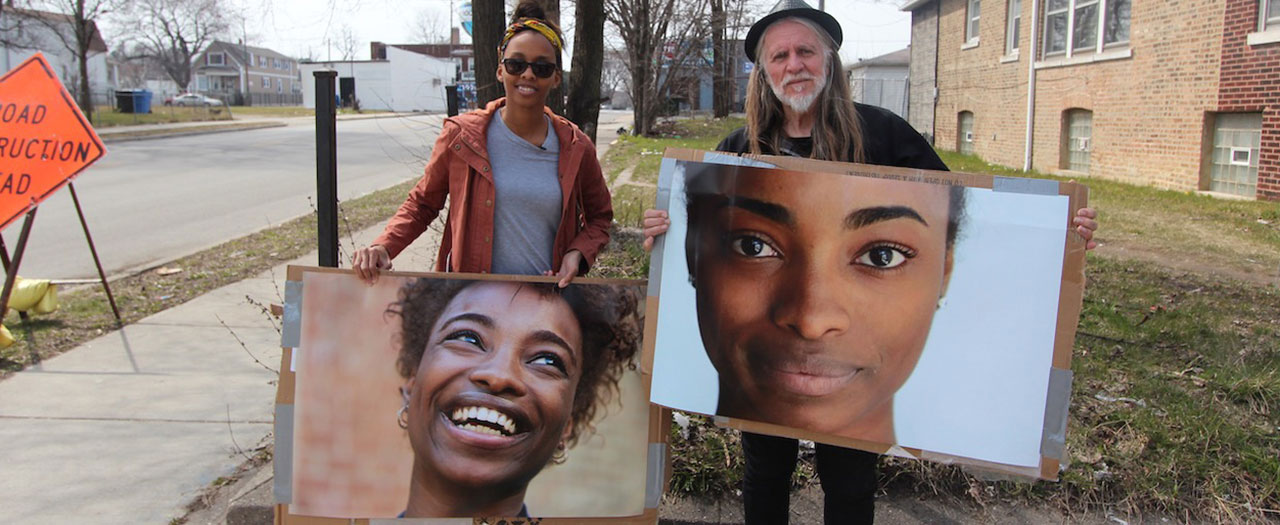 Fearless Australian artist, activist and documentary maker George Gittoes reports from the epicentre of America's gun violence catastrophe: Southside Chicago.
Nicknamed Chiraq in recognition of the fact that more Americans have been shot there than in Iraq – including almost 3000 in 2018 alone – Southside Chicago has become a flashpoint for a racially divided America. A wealthy city sits alongside broken, black-majority suburbs where gun violence and gang warfare have become a feature of everyday life.
White Light is legendary director George Gittoes's first-hand account of the people and politics animating America's bloodiest battlefield. A filmmaker whose first-hand photojournalism has chronicled everything from Bosnia's killing fields to the Rwandan genocide, Pakistani extremism and the child gangs of Afghanistan – and won him the Sydney Peace Prize – Gittoes (Fun Fair Jalalabad, MIFF 2017; Snow Monkeys, MIFF 2015) brings to the streets of Chicago his trademark humanity and cinematographic verve, once again staking his claim as our most clear-eyed and compassionate documentary filmmaker.
An unfinished preview of White Light screened at the recent Sydney Film Festival, to sold-out houses and much acclaim. The film's final cut will world premiere at MIFF.
World Premiere