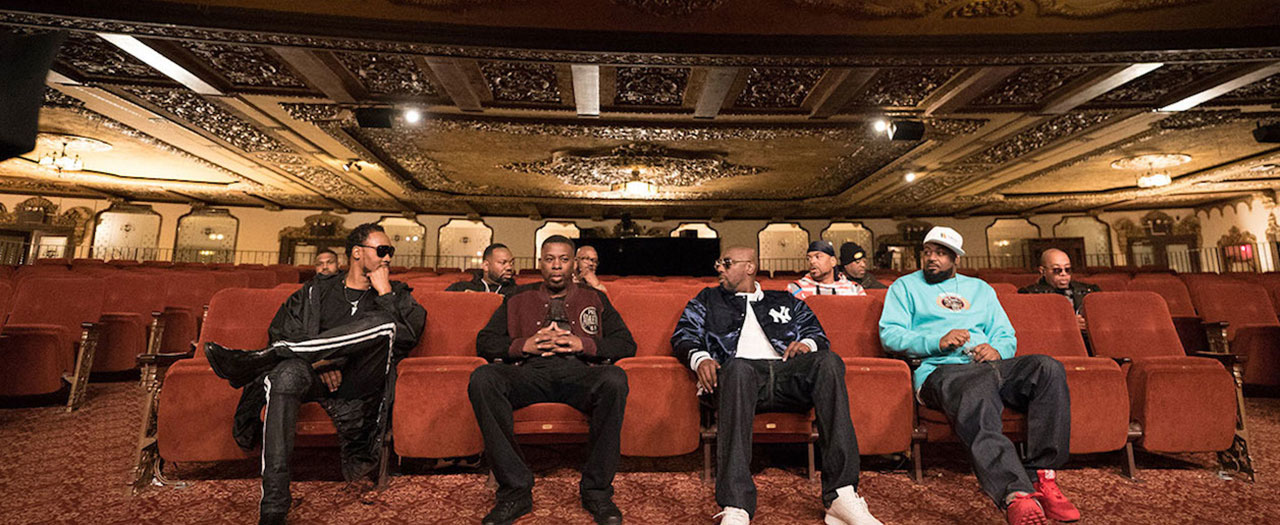 "Sacha Jenkins' Wu Tang Clan: Of Mics and Men is one of the best music docu-series in a very long time, a piece of work that doesn't just relay the chronological facts of the band's existence but translates their art ... and fully conveys their cultural importance." – RogerEbert.com
Early '90s rap was dominated by superstar MCs punching out singles with anonymous beatmakers. Enter the Wu-Tang Clan: a hip-hop brotherhood marshalled by producer RZA. In Of Mics and Men, they reunite to relive their rise to global notoriety.
Producer, writer and hip-hop chronicler Sacha Jenkins (Fresh Dressed, MIFF 2015) has assembled all nine living members in a vintage New York theatre to reminisce, bicker, laugh and spin stories. Across four one-hour episodes, Wu-Tang Clan: Of Mics and Men is packed with priceless behind-the-scenes footage, soundtracked by the group's razor-sharp raps and RZA's timeless beats, and accented by celebrity fans paying their respects.
In showcasing Wu-Tang's complex chemistry, Jenkins' exuberant hip-hop epic is sure to fascinate casual fans and obsessives alike.
"Honors the mythological aura ... but refrains from being utterly seduced by it, which goes a long way toward securing its place as a classic." – Salon.com
---
Please note: this session is a screening of episodes 1 and 2 only.
Episodes 3 and 4
will screen on Thursday 8 August.