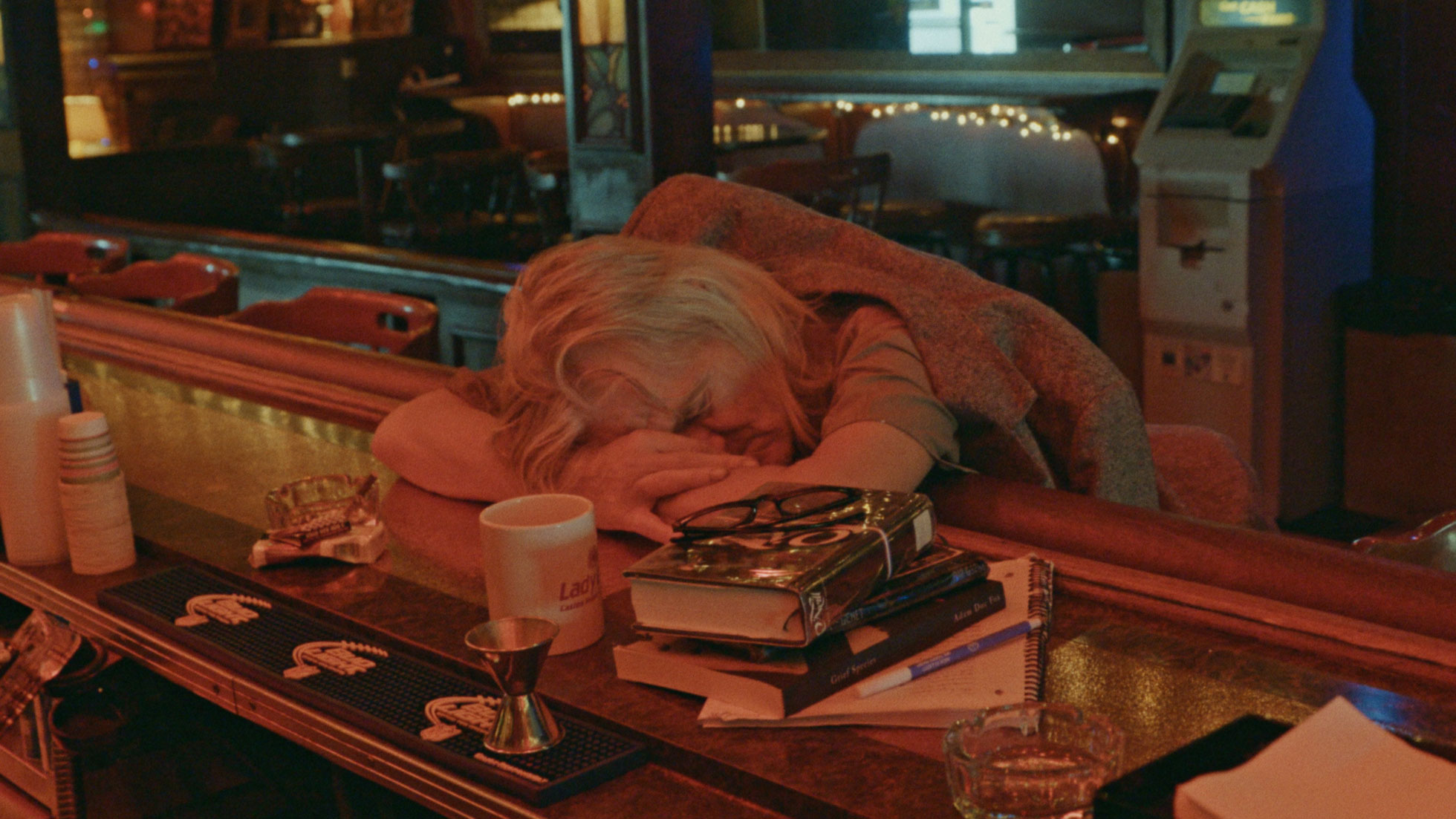 An elegiac, vérité portrait of the boozy final night at a Vegas dive bar, Bloody Nose, Empty Pockets paints exquisite vignettes of a dying way of life. Or does it?
As regulars gather at off-strip Las Vegas bar the Roaring 20's for one last hurrah before it shuts up shop for good, filmmakers Bill and Turner Ross were there to capture the bittersweet memories and shared camaraderie over a night of drinking to commiserate and celebrate. It's the eve of the 2016 election that ushered in a meaner, more divided United States, and the barflies and boozehounds who've haunted the place for years represent a microcosm of misfit Americana – a community who've found a home away from home in the bar's grungy interior, now facing an uncertain future.
Except none of them are real. Winners of the 2020 True/False Film Fest's True Vision Award, the Ross brothers (Contemporary Color, MIFF 2016) semi-staged the whole thing, shooting in a New Orleans bar that didn't close, with a cast of small-time actors and hand-picked locals playing varations of themselves. Ingeniously smudging the line between fact and fiction to dig into deep emotional truths, they've crafted a lyrical hangout movie ready to call last drinks on a reality many used to know, as well as reality itself.
"Both a grand cinematic deception and a bold filmmaking experimentation from two of the most intriguing directors working in non-fiction today." – IndieWire