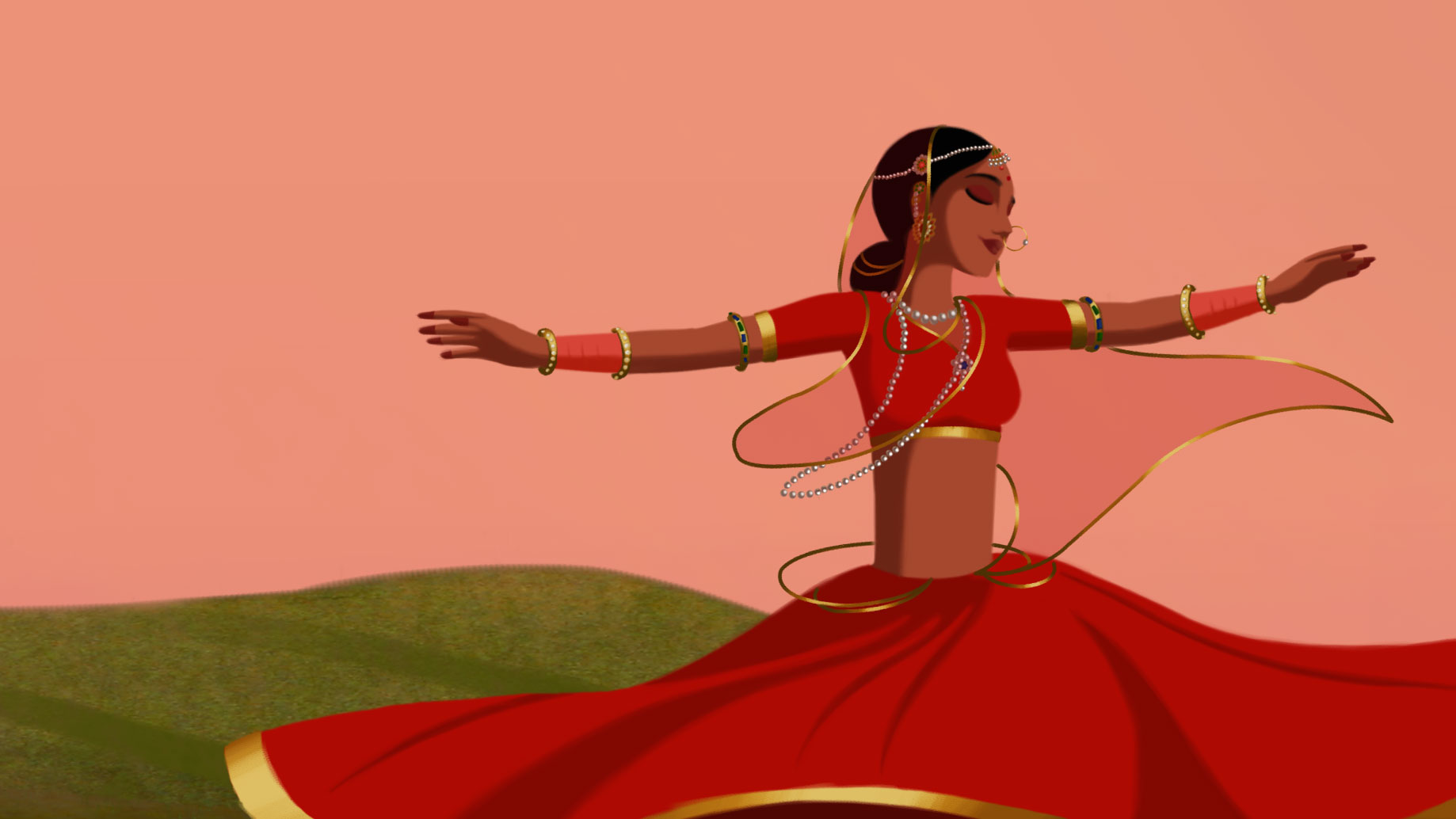 Romance and romanticism collide in this sumptuous, Bollywood-inspired animated feature about two star-cross'd lovers from the slums of Mumbai.
By day, Kamala sells flowers in a streetside market; by night, she dances for men in an illegal nightclub. Work consumes all her time because her sister and grandfather depend on her, but when love blossoms with the handsome Salim – who is Muslim – our Hindu heroine invites both passion and complication into her otherwise unexciting life.
A brilliantly hand-painted animation about desire, duty and repression, Bombay Rose is at once an uplifting ode to Bollywood and cinematic fantasy, and a social-realist text on poverty, religious conflict, the sexual exploitation of women and the vulnerability of children. With its vivid visual style, uplifting themes and rapturous, almost mythical musical sequences, this resplendent film depicts how beauty and hope can bloom even in the most destitute of settings.
"Whatever color you're imagining when you hear the title 'Bombay Rose', add a little more ruby to it … Even by the standards of artisan arthouse animation, this film is quite a vision." – Variety