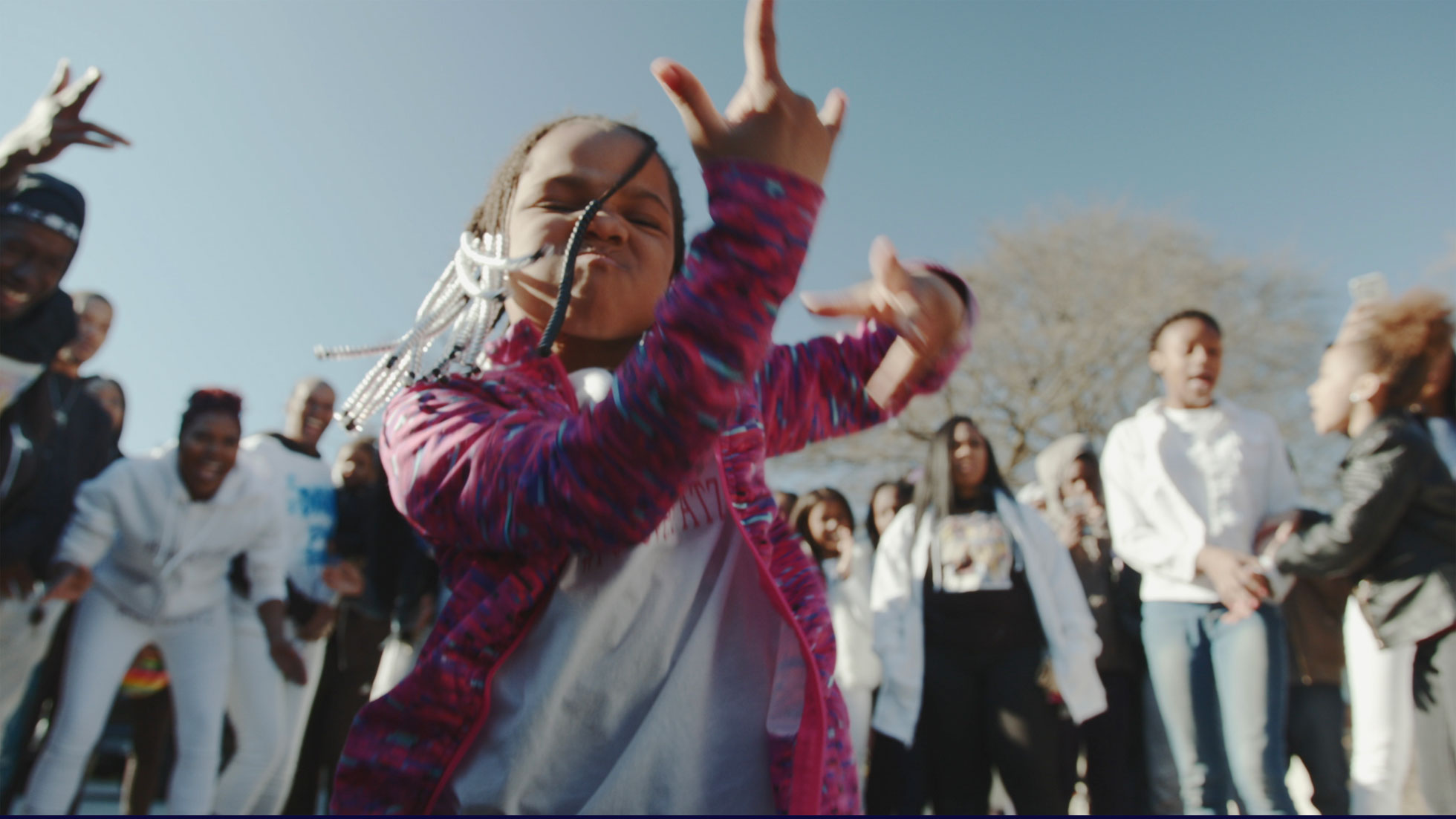 You'll have a hard time finding a more life-affirming, joyous, get-up-and-dance film this year than Dark City Beneath the Beat, a vibrant mashup of music video and documentary that celebrates Baltimore's club music scene.
To many outsiders, Baltimore is the setting of The Wire or the city where the 2015 death of Freddie Gray sparked weeks of anti-racism protests, but to multi-talented rapper and filmmaker TT the Artist, it is a thriving hub of musical creativity and expression. Home to the melting-pot genre known as Bmore club, a pulse-pounding mix of hip-hop, breakbeat and choppy house sounds, Baltimore comes alive in breathtaking fashion in this technicolour love letter that challenges our perceptions of the city.
Co-produced by Issa Rae (who featured TT's collab with Don Elektron, Go Bananas, on the most recent season of her TV series Insecure), the film is based on and built around an original soundtrack of Bmore musicians and artists. Some speak to camera, but for the most part, TT directs as she DJs, effortlessly splicing music and choreography with kinetically shot footage into a nonstop audiovisual collage of colour, sound and destigmatising social activism.
"A kind of hyper-expressive cinematic flashmob, Dark City explodes onto the streets of Baltimore in a burst of fire. – IndieWire