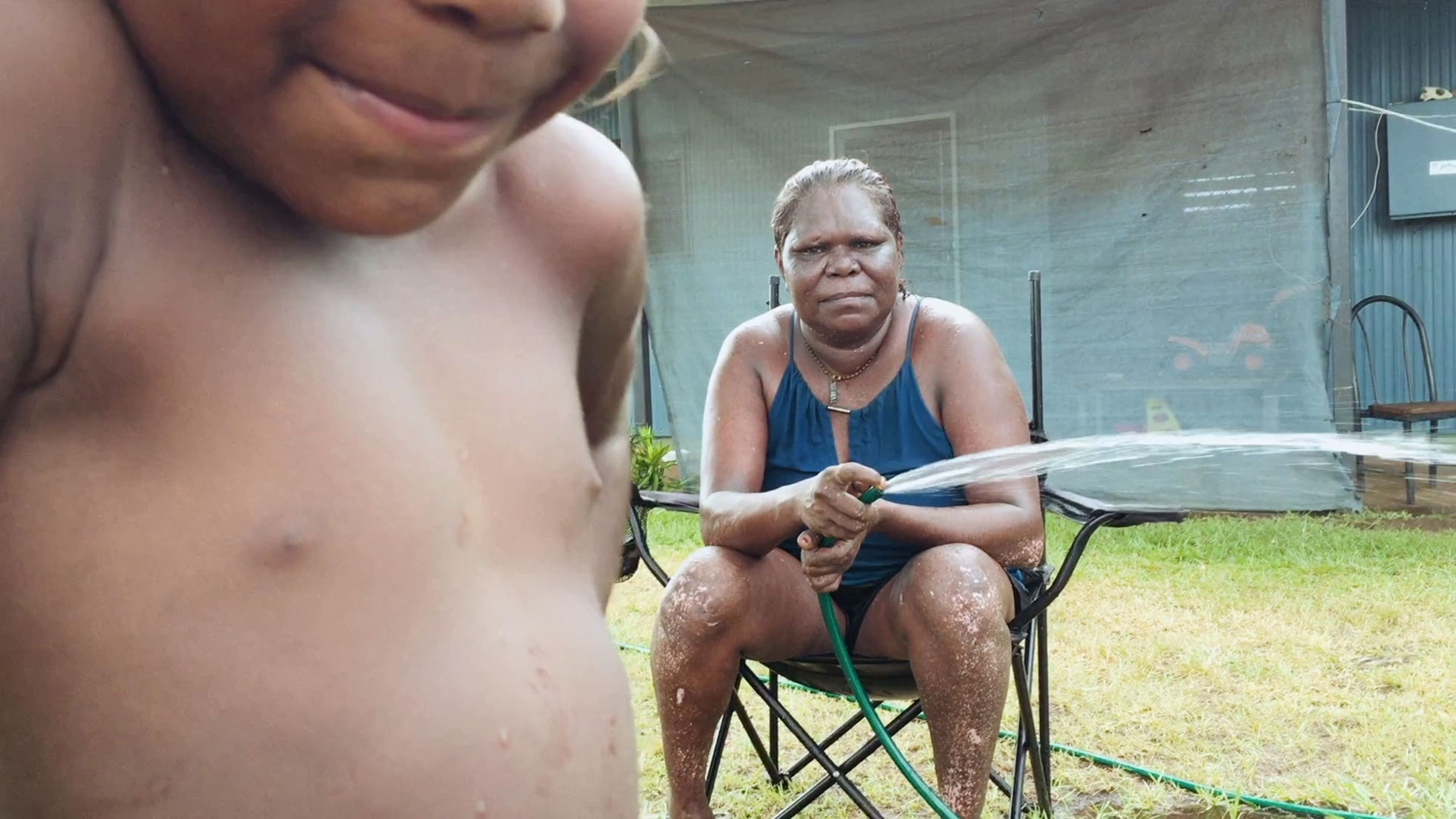 Another day in the colony. The latest from the Karrabing Film Collective is a high-energy piece that charts a day in a remote Aboriginal community and the unrelenting experience of marginalisation.
A hip-hop-infused visual kaleidoscope that blends together filmed footage, archival audio, music and media clips, Day in the Life follows a community as they grapple with the ongoing indignities of colonisation, encompassing the issues of poverty, incarceration and land rights in a kaleidoscopic, thoughtful whole.
Premiering at International Film Festival Rotterdam, Day in the Life cements the Karrabing Film Collective as some of Australia's leading artists and filmmakers, earning worldwide recognition and praise for their uncompromising visions of what it means to be a First Nations person in the settler state of Australia today. While Karrabing are always acutely aware, in their work, of the effects of continued colonial violence, their experimental whirlwinds are also experiences of celebration that assert Aboriginal resilience, knowledge and storytelling. No filmmakers are comprehensively reinventing what film can do for liberation like Karrabing.
"The swirling circularity of history that Karrabing so deftly foregrounds in their work reminds us that our story has not yet ended." – Art in America